Home
→
A&E
Irish-themed bars, eateries work hard on St. Patrick's Day
Whether they sell green suds or Irish stout, jiggs dinner, or shepherd's pie, for Irish pubs and restaurants the week of St. Patrick's Day is the greenest time of the year. Some Toledo area bars have spent months preparing events and celebrations, meeting with committees, booking bands, and coordinating schedules.
---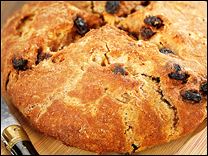 Irish holiday calls for Irish food
Blade Food editor serves up Brown Soda Bread.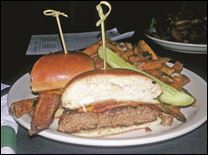 Bill of Fare: West Side Bistro
Restaurateur gives it another go in West Toledo.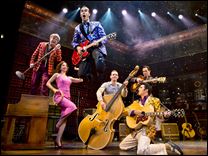 Jam session inspires musical
'Million Dollar Quartet' captures a Memphis recording scene.
---
More A&E→
Loading Videos....
Barbara Hendel
Around Town: 3-13
Winter events, warm hearts.
Kelly Heidbreder
Shamrocks for St. Patrick's Day
Irish luck in all shapes and sizes
Mary Bilyeu
Dinner Tonight gets a makeover
Simple recipe feature ready for reprise