Home
→
Sports
→
BGSU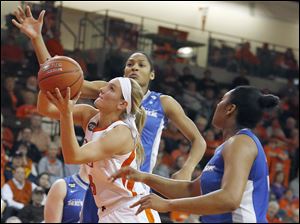 BGSU women lose 10th game in a row
Falcons tie school record with 19th defeat of the year.
15 hours ago
---
---
Loading Videos....
Dave Hackenberg
Shooting woes continue for Falcons
Achilles heel for BGSU? Making enough shots.
Matt Markey
Michigan marks safest hunting season
No hunting-related fatalities for first time, while Ohio had 3.
Dave Hackenberg
MAC's last week is captivating
College basketball over lightly on a Monday morning.