AROUND TOWN
2013 was a year of generosity
1/9/2014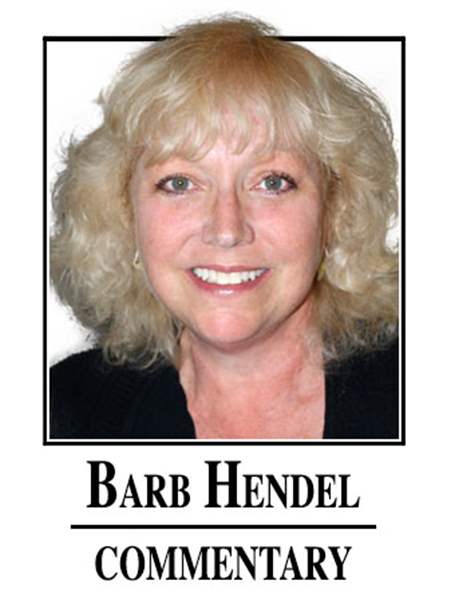 It's a new year and that means more fund-raisers for all kinds of causes, including health care agencies, the arts, educational institutions, and food banks.
Joe DuPuis,left, and Noah Best, second from right, present flowers to their mothers Carol and Sara who served as volunteer chairpersons of the 2013 An Elegant Knight, a fund-raiser for St. Francis de Sales
Philanthropy is needed in your own back yard. It can be money or time or donated items. Thousands of volunteers help make fund-raising events happen and many individuals as well as companies, restaurants, florists, photographers, and banks donate funds and supplies while others give of their time.
From left, Joe and Dana Metzger and Laura and Roger Sheahan at St. Francis de Sales' An Elegant Knight.
The year-end total from all 2013 fund-raisers that I wrote about in my column including the events mentioned today, is more than $13.3 million ($13,326,489.00). There were also thousands of volunteer hours spent and truck loads of food, clothing, and other supplies.
DeShone Kizer, left, and Lexi Galernik, both seniors at Central Catholic High School, were guest speakers at the school's scholarship fund-raiser. Alex Nester, not pictured, a sophomore, was another speaker.
Not included in this total is United Way which had a goal to raise $15.1 million, topping its 2012's $13.8 million. If the 2013 campaign made at least $13 million then the 2013 total will be more than $26 million.
Andy and Michele Kress contemplate which glass to select. Guests at the Central Catholic High School fund-raiser could purchase a glass of champagne that contained a 1-carat cubic zirconia, but one held a 1-carat diamond.
It takes a whole community to make a difference, so what are you planning on doing to help our community this year?
Here are a few end of the year events that reaped funds for causes:
Toledo resident Ernie Lewis has been running for the Leukemia and Lymphoma Society's Team in Training, which started in 1988 when Bruce Cleland and his team participated in the NYC Marathon in honor of his daughter, a leukemia survivor. The team raised funds for the society for research on new treatments for blood cancers.
Mr. Lewis ran three marathons in 2013 and raised $5,028 in honor and in memory of cancer victims. "I couldn't have done it without you!" he said to all of the donors who cheered him on as he ran, and ran, and ran.
Kudos to the many donors, including Mike and Shannon Irmen, who donated early on, then stepped up at the last minute and donated again, and to The Andersons, where he works, which matched the donation, putting the total goal over the top.
St. Francis de Sales High School 2013 Knights' Ball, "An Elegant Knight," was at the Premier on the first and most popular Saturday night for parties in December. The $180,000 raised benefits the school's endowment fund for tuition assistance.
A sea of white flowers and winter greens with candlelight created an elegant setting. The Singing Blue school chorus entertained during the cocktail hour as many people shopped the silent auction.
After a tasty dinner, student speaker Alex Okonta conveyed his gratitude for tuition assistance. Beth Rose led a fast-paced live auction that included a golden doodle, a 2014 Mustang lease from Mathews Ford, and a Naples, Fla., vacation.
The Homewreckers band enticed many to the dance floor. Meanwhile, Ohio State and Michigan State football fans watched the game on a big screen TV provided by Jamieson's.
Among the more than 300 attendees were event chairmen Carol DuPuis and Sara Best, who both have sons at the school.
Also seen were Dr. James Bingle and wife Nancy, Drs. Karl and Shaila Fernandes, Matt and Selena Bublick, David and Nona Snell, Joe and Dana Metzger, Brad and Erin Betz, John and Connie Lincoln, Joe and Beth Restivo, Patrick and Angele McGrady, and Jim and Barb Stengle.
Central Catholic High School's 22nd annual dinner auction, The One Evening, was Nov. 9 at Parkway Place.
Emcees Monsignor Michael Billian and Jerry Anderson led the evening that included cocktails and hors d'oeuvres, a sit-down dinner, live and silent auctions, and a diamond raffle. The $135,000 netted benefits the school's scholarship fund.
Among the 250 attendees were event chairmen Crissie Frye and John and Kim Mossing.