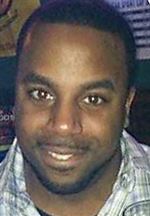 Mitchell
ERIE, Mich. -- An apparent drowning victim from a private lake on Sterns Road in Erie Township has been recovered and identified as Jason G. Mitchell, a 34-year-old Perrysburg resident.
The Monroe County Sheriff's Office Underwater Recovery Team, assisted by the Monroe Township Volunteer Fire Department and the Wayne County Sheriff's Office Dive Team, located the body in about 7 feet of water about 1 p.m. today.
Mr. Mitchell'‍s body was transported to the Wayne County Medical Examiner's Office where an autopsy will be conducted.
Anyone with information about the incident at the lake is asked to contact Deputies Ryan Sottile or Enrico Galimberti at 734-240- 7700.
At about 8 p.m. Saturday, a 28-year-old Toledo-area woman was operating a personal watercraft on the lake off of Sterns Road, between Suder Road and South Dixie Highway, and Mr. Mitchell was riding as a passenger, according to information from the Monroe County sheriff'‍s office.
The man, who was not wearing a personal flotation device, fell off the watercraft and disappeared under the water, the sheriff'‍s office reported.
The Monroe County Dive Team, Monroe County Aviation Unit, Washington Township Fire Department, and Morin Point Fire Department searched from about 8:15 p.m. until about 1:30 a.m. A helicopter circled the farm, shining a spotlight on the rescue work for part of that time.
Guidelines: Please keep your comments smart and civil. Don't attack other readers personally, and keep your language decent. Comments that violate these standards, or our privacy statement or visitor's agreement, are subject to being removed and commenters are subject to being banned. To post comments, you must be a registered user on toledoblade.com. To find out more, please visit the FAQ.