Home
→
Sports
→
College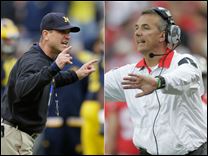 A Toledo-born rivalry
Michigan's Harbaugh, OSU's Meyer share roots in northwest Ohio.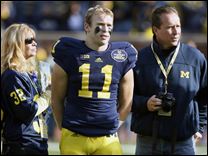 Kovacs, Wisterts share unique bond
Notable Michigan number among those to be retired Saturday.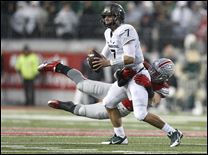 OSU is now the underdog
Defending national champions vowing to regroup.
---
More College→
Dave Hackenberg
We're not here to cheer for your team
Writers are paid for the words, not for the wins.
Matt Markey
Daughter's hunting skills make dad proud
Father watches daughter bring in a 10-point buck near Gibsonburg.
Dave Hackenberg
Dirty laundry at Ohio State
Postgame quotes reveal a team in disarray.