Home
→
Sports
→
College
Ohio State spring game draws crowd …
Cardale Jones' Gray team beat Scarlet 17-14.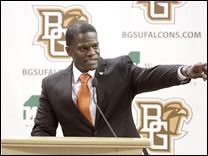 Huger happy about 'going home'
Former BG player ready to hit recruiting trail.
1 day ago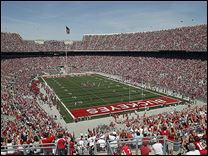 90,000 expected at OSU spring game
Buckeyes expected to have nation's top spring attendance.
---
More College→
Dave Hackenberg
Walleye show their playoff fight
Gloves were off early in Game 2 at Huntington Center.
Matt Markey
Pets become destructive pests when carel...
Somewhere in the darkest nightmares of fish biologists sits an empty bucket. It looks harmless enough, but moments earlier…
Dave Hackenberg
Huger a great fit for Bowling Green
Former Falcon player is the right man to pick up the pieces.