No indictment in man's 2007 death in jail
Sandusky Co. grand jury finds no probable cause
7/16/2014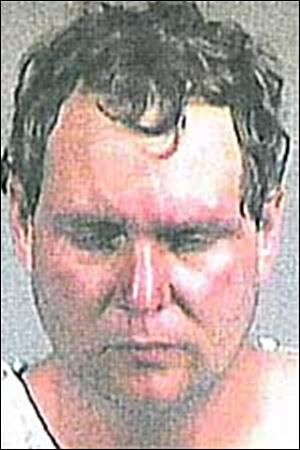 Burdine
FREMONT — A grand jury issued no indictments after examining the 2007 case of an Oak Harbor, Ohio, man who died while in police custody.
The grand jury "considered criminal charges and was unable to find probable cause to indict any person or entity," according to a report released Tuesday afternoon.
Craig Burdine, 37, was taken to the Sandusky County jail Aug. 11, 2007 for creating a "domestic disturbance." There, he engaged in an altercation with several deputies, who shot him three times with a Taser gun.
During the altercation, Mr. Burdine stopped breathing. He was taken to Fremont Memorial Hospital where he was pronounced dead.
The Sandusky County coroner ruled Mr. Burdine's death an accident caused by "combined drug intoxication" and "drug-induced excited delirium." But a New York State Police investigator, hired by a lawyer representing Mr. Burdine's father, said the deputies caused the death. He concluded Mr. Burdine died of "asphyxia" caused by pressure applied to his neck.
In 2009, Mr. Burdine's father filed a federal lawsuit against Sandusky County and the city of Fremont, alleging the cause of his son's death was excessive force. The lawsuit was eventually dismissed, but Mr. Burdine's family maintained that the police were culpable in his death.
Three years later, the Ohio Attorney General's Office was appointed as a special prosecutor to review Mr. Burdine's case. The state Bureau of Criminal Investigation collected new expert analysis and forensic materials concerning the case, and a grand jury met for 13 days to review the evidence.
The grand jury reviewed testimony from 51 witnesses, according to its report. Grand jurors also toured the county jail and reviewed 209 exhibits, many of which consisted of multiple pages or documents.
Based on the evidence reviewed, the jury issued no indictments. The report also contested 11 main assertions regarding the case. These included claims that Mr. Burdine died of strangulation or the use of a Taser; that police altered photographs and video of Mr. Burdine, and that the grand jury itself did not receive full evidence.
"We do not find this to be the case," wrote the grand jury of each allegation.
The grand jury also issued recommendations "for the future improvement of jail operations and intake."
These included involving outside investigatory agencies more quickly in cases of jail deaths and educating officers to better identify and deal with mental health issues.
In addition to the grand jury report, the Ohio attorney general's Bureau of Criminal Identification and Investigation also released a 46-page prosecutor's summary for the case.
Contact Marissa Medansky at: mmedansky@theblade.com or 419-724-6368.