Lucas County juvenile justice work lauded
Report seeks reforms across U.S.
12/15/2016
A national coalition is calling for reforms to the juvenile justice system and is holding up Lucas County as an example of what to do right.
A report issued Wednesday by the National Collaboration for Youth argues that communities should abandon the practice of housing juvenile offenders in detention centers, and should instead focus on a "continuum of care" that keeps children in their communities.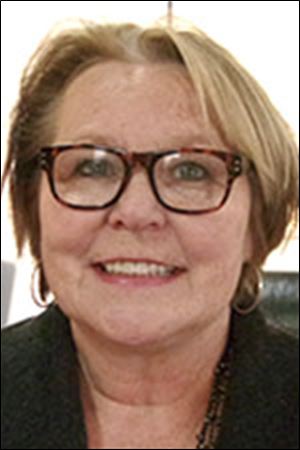 Hodges
Reducing the number of juveniles who are in detention centers and instead offering offenders support and services will cut recidivism rates, they argue.
Juvenile detention disproportionately affects minorities, is ineffective at reducing delinquency, and has adverse consequences for children kept in harsh environments away from support systems, according to the coalition.
"Youth confinement has not worked for the vast majority of young people, or for public safety," said Shaena Fazal, who wrote the report and is national policy director for nonprofit Youth Advocate Programs.
Reforms made at the Lucas County Juvenile Court and juvenile justice system were highlighted in the report as a model for how other communities can make changes away from confinement.
Decreasing incarceration rates became a focus in 2000, said Deborah Hodges, Lucas County Juvenile Court administrator. Research has shown that detention is not an effective strategy for most juveniles, Ms. Hodges said, and court systems should not guess at strategies anymore.
"We know what works and we should be doing it," she said.
An example of reforms is the Youth Assessment Center, which was opened in 2013 and is housed in the Lucas County Juvenile Justice Center, 1801 Spielbusch Ave. The assessment center is an alternative to juvenile detention, as low-level offenders are seen by trained specialists and are screened to see what programs or interventions may benefit the juvenile or his or her family.
Since the center opened, Ms. Hodges said, about 3,000 juveniles have been diverted from detention. She said that 204 juveniles were detained for school-based charges in 2012, and that this year only three have been placed in juvenile detention.
Juveniles are still held accountable in the system, and violent offenders are still detained, she said. But low-level offenders go through processes such as restorative justice, where juveniles who broke laws attempt to make amends with victims. Meanwhile, they are provided support services such as counseling, instead of simply being locked up.
"This is what makes our community safer in the long run, investing in our kids," Ms. Hodges said.
Contact Nolan Rosenkrans at: nrosenkrans@theblade.com or 419-724-6086, or on Twitter @NolanRosenkrans.