Toledo man accused of shooting Fulton Co. deputy pleads not guilty
8/29/2017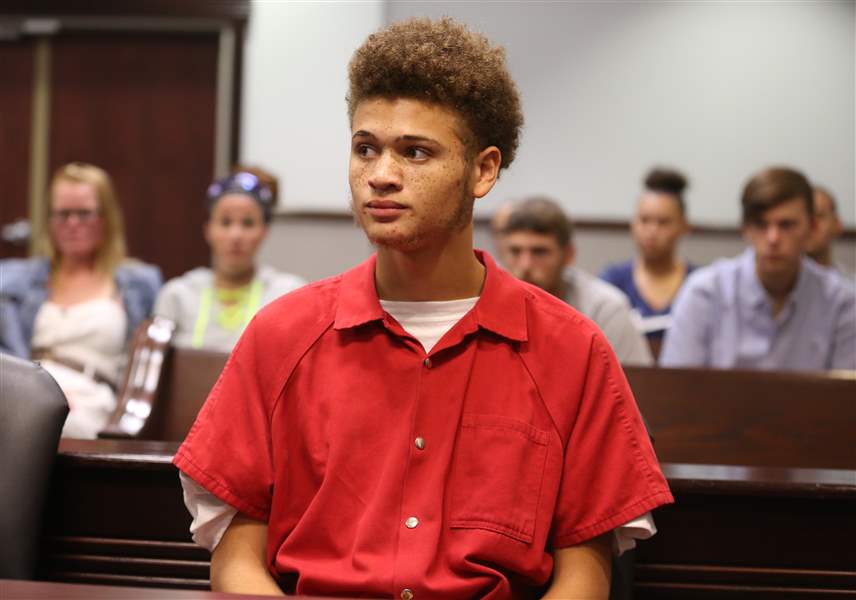 Jeshua Gilmore is charged with shooting Fulton County Sheriff's Deputy Jeremy Simon.
THE BLADE/DAVE ZAPOTOSKY
Buy This Image
WAUSEON – A North Toledo man charged with shooting and wounding a Fulton County Sheriff's deputy entered not guilty pleas at his arraignment Tuesday in Fulton County Common Pleas Court.
Jeshua Gilmore, 18, of the 2600 block of Locust Street is charged with two counts of felonious assault and one count each of receiving stolen property, failure to comply with the order or signal of a police officer, having weapons while under disability, assaulting a police dog, breaking and entering, and grand theft of a motor vehicle. The charges stem from an incident outside Delta July 31 in which Deputy Jeremy Simon was shot twice in the left side.
Judge Jeffrey Robinson scheduled a pretrial hearing for Sept. 25 and a jury trial to begin Oct. 24. A co-defendant in the case, Skye Thibodeaux, 18, of Delta is to be arraigned Sept. 6.