Two Toledo pastors were back in U.S. District Court for a pretrial hearing made necessary by charges filed against Laura Lloyd-Jenkins, former Lucas County administrator and wife of one of the pastors, in connection to sex trafficking allegations.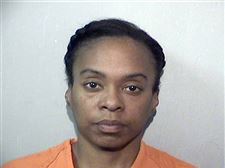 Lloyd-Jenkins
Because a second superseding indictment was filed when Ms. Lloyd-Jenkins, 43, was charged in December with obstructing a sex trafficking investigation and making a false statement, the Rev. Anthony Haynes, 38, the Rev. Kenneth Butler, 37, and the Rev. Cordell Jenkins, 47, all had to be arraigned on new charges, which were not substantially altered from the initial charges that the three men conspired to sex-traffic children.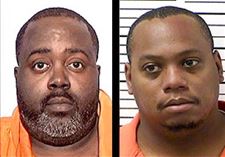 Haynes, left, and Butler
Mr. Haynes and Mr. Butler both pleaded not guilty to the charges against them, maintaining the same plea they made when initial charges were filed in the sex-trafficking case.
An FBI inquiry last spring led to the indictment of the three men for sex trafficking of children and production of child pornography.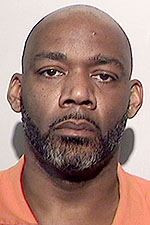 Jenkins
Mr. Jenkins, Ms. Lloyd-Jenkins' husband, was not in court Monday because of what U.S. District Court Judge Jack Zouhary called a "transportation glitch." Mr. Jenkins has been held at the Northeast Ohio Correctional Center in Youngstown since May. He will be arraigned at 1:30 p.m. Tuesday.
Another pretrial hearing was scheduled for March 27 to allow attorneys to continue reviewing discovery. A trial date could be set at that hearing.
Michael Freeman, an assistant U.S. attorney, again told the court that if the men are convicted, prosecutors would recommend sentences of life in prison.
Contact Zack Lemon at zlemon@theblade.com, 419-724-6282, or on Twitter @zack_lemon.
Guidelines: Please keep your comments smart and civil. Don't attack other readers personally, and keep your language decent. Comments that violate these standards, or our privacy statement or visitor's agreement, are subject to being removed and commenters are subject to being banned. To post comments, you must be a registered user on toledoblade.com. To find out more, please visit the FAQ.