Home
→
News
→
Courts
89 stories in section, viewing 11 through 20
8/30/2015 12:00 AM
Pride Parade celebrates ruling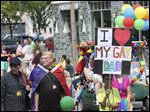 Sandusky man behind lawsuit leads fifth annual celebration
8/30/2015 12:00 AM
Toledoan gets 13 years in cousin's shooting death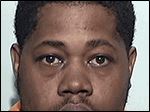 Robert Harris, Jr., was known as a peacemaker, a mediator…
8/29/2015 12:00 AM
Toledoan found not guilty
Video of strip club shooting not on camera.
8/29/2015 12:00 AM
Toledoan gets 13 years in cousin's shooting death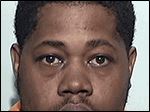 Victim was caught in crossfire while trying to settle a dispute. …
8/28/2015 4:21 PM
Toledoan not guilty in strip club shooting
Osha Carter acquitted of 2014 murder charges.
8/27/2015 4:18 PM
Tate indicted on 9 new charges
Funeral director lost his license after state raid uncovered abuse. …
8/27/2015 12:00 AM
Complaints pile up against surgeon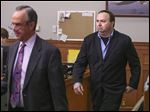 Lambertville doctor facing charges, lawsuit.