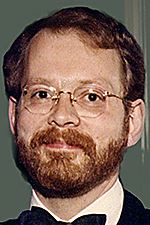 Creamer.
Jeffrey S. Creamer, 62, a lawyer known for cutting through complexity and whose early pursuit of Toledo native Martin Frankel helped expose the man who became an international fugitive and convicted fraudster, died Sunday of multiple organ failure in Hospice of Northwest Ohio, Perrysburg Township.
Mr. Creamer, of Monclova Township, retired in 2008 from Shumaker, Loop & Kendrick, where he was a partner.
"He liked to get down to the heart of an argument or a case and present it as persuasively as he could," said his wife, Aleta, a lawyer and Shumaker, Loop partner. "He was a very bright and very talented lawyer and had a big-picture perspective."
Mr. Creamer and his law partners confronted Frankel in the late 1980s for misappropriating investors' funds. As a result, authorities barred Frankel from trading securities.
But Frankel switched to insurance fraud, fleeing to Europe after draining companies of millions of dollars. The hunt for the former Toledoan became an international news story, as did his eventual arrest in a German hotel and a conviction stateside. Print and broadcast journalists sought Mr. Creamer's insight, gained through first-hand exposure to Frankel.
"People are overlooking the victims," Mr. Creamer told The Blade in 1999. "If you look into their eyes and see the hurt, you then begin to realize what a vicious, ruthless criminal this guy really is."
For several years in the 1990s, Mr. Creamer was a volunteer advocate for abused and neglected children through the Court Appointed Special Advocate program. He also taught environmental law at the University of Toledo.
Born Dec. 6, 1951, in Mansfield, Ohio, to Margaret and Robert Creamer, he was a 1969 graduate of Vermilion High School.
After time off to travel cross-country, he completed his studies at the University of Dayton in three years and was a leading student in his class at Case Western Reserve University's law school. His career started at the Cincinnati law firm of Taft, Stettinius & Hollister, where he and his wife met.
He was a student of history and an outdoors enthusiast. He taught his daughters to camp and target shoot. He stayed in touch with high school friends of all stations.
"Jeff was my best friend for 50 years," said Dick Naegele, a Cleveland-area lawyer. "He had friends who were carpenters and worked in the Ford plant and the steel plant and stayed in touch with them. He was not a guy who drew any sort of class distinction; if you were a good person, that was fine."
Surviving are his wife, Aleta Bonini, whom he married March 23, 1985; daughters, Petra and Aurora Creamer; mother, Margaret Doner; sister, Christine Creamer, and brother, Robert Creamer.
Visitation will be from 2-7 p.m. Thursday in the Coyle Funeral Home. The funeral will begin at 10 a.m. Friday in St. Joseph Church, Maumee, where he was a member. A memorial service is set for 10 a.m. Saturday at St. Peter Church, Mansfield. The family suggests tributes to the Monclova Historical Foundation; the American Civil War Museum of Ohio, or the CASA/​CRB Volunteer Association in Toledo.
Contact Mark Zaborney at: mzaborney@theblade.com or 419-724-6182.
Guidelines: Please keep your comments smart and civil. Don't attack other readers personally, and keep your language decent. Comments that violate these standards, or our privacy statement or visitor's agreement, are subject to being removed and commenters are subject to being banned. To post comments, you must be a registered user on toledoblade.com. To find out more, please visit the FAQ.