LAWRENCE HENNING, 1950-2014
Electrician co-founded major contractor
4/28/2014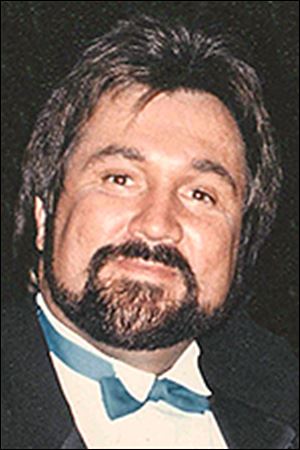 Henning
Toledo businessman and electrician Lawrence "Larry" Henning, who co-founded Advantage Electric Inc., once one of the region's largest electrical contractors, died April 21 in ProMedica Hospice/​Ebeid Residence, Sylvania.
He was 63 and had prostate cancer, his wife, Jill, said.
He was born in Monroe on Aug. 3, 1950, to Donald and Anne Henning.
He graduated from Erie Mason High School and attended Eastern Michigan University on a football scholarship.
He played linebacker, but dropped out of college and took an electrician's job at Davis-Besse nuclear power plant in the 1970s, his wife said.
In 1980 he teamed up with Levi Cook to start Advantage Electric, which later became Advantage Enterprises.
At one time, employment reached 500 with offices in Findlay, Cleveland, Columbus, Detroit, Houston, and New Orleans.
"Larry was the quiet half of the company," Mrs. Henning said. "He was the catalyst."
Advantage chief executive and co-founder, Levi Cook, helped the firm earn recognition in 1991 as "Minority Business Enterprise of the Year" by the U.S. EPA and the U.S. Small Business Administration, according to a 1994 Blade profile of the firm.
Mr. Henning left the firm to work with other electrical contractors; Advantage collapsed in 1998 after he was gone.
He continued working as an electrical contractor in partnerships. Most recently he was a project engineer for U.S. Utility Contractor Co. Inc., his wife said.
"He was one of those guys who was out the door at 6:30 in the morning and not home until 7 that night," his wife said.
They met in 1986 while she was working for his firm as a subcontractor.
She described her husband-to-be sneaking glances at her at every occasion.
"He would ask me to marry him every day," she said.
She did so July 25, 1987.
"He loved to give parties," she said. "He was an awesome griller."
He and his wife hosted company parties that would include customers and their families, she said.
"He had such a big heart. He loved his employees," she said.
Mrs. Henning said she never had to worry about entertaining during holidays.
"I don't think I ever cooked a holiday meal in my life," she said.
For 30 years he was involved in efforts to advance his industry by advocating for electrical apprenticeships and training.
He was a board member of the Toledo chapter of the National Electrical Contractors Association, and he served on the Toledo Electrical Joint Apprenticeship and Training Committee.
At night he taught journeymen classes at the apprenticeship school until his health interfered, she said.
He had a kidney transplant nine years ago, and became active with the Alliance for Paired Donations, serving on the board for the kidney transplant organization.
His love of football carried over to holding season tickets to University of Michigan games.
He was able to wrangle a block of tickets for 30 years and distributed them to family and friends.
Surviving are his wife of nearly 27 years, Jill; daughter Brandi Upp; sons Michael, Nicholas, and Sloane; brother, Dennis, and two grandsons.
Visitation is 5 to 8 p.m. Thursday at Coyle Funeral Home.
Visitation will continue at 9 a.m. Thursday at Christ the King Catholic Church, where he was a longtime member, followed by a funeral Mass at 10 a.m.
The family suggests tributes to the Alliance for Paired Donation of Maumee serving kidney patients, ProMedica Hospice/​Ebeid Residence, or Christ the King's capital campaign fund.
Contact Jim Sielicki at: jsielicki@theblade.com or 419-724-6050.