John W. Boening; 1942-2014: UT English leader spoke German first
6/21/2014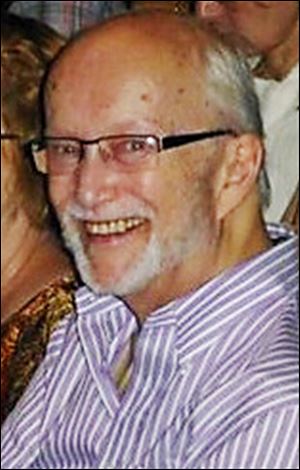 John Boening, Professor Emeritus and former Chair of the English Department at the University of Toledo (UT), 72, died at the Toledo Hospital on June 18, 2014.
John W. Boening, who was chairman of the English department at the University of Toledo, died of an aneurysm Wednesday at Toledo Hospital. He was 72.
He retired in 2006 from UT, where he taught comparative literature classes to graduate and undergraduate students starting in 1969.
He was a well-known scholar in the field of comparative literature and his 10-volume compilation, The Reception of Classical German Literature in England, 1760-1860: A Documentary History from Contemporary Periodicals, published in 1977, is widely used today.
Dozens of his scholarly articles were published in major journals and he contributed to numerous books.
"He loved his subject that he was teaching, but I think he loved his students even more," longtime colleague Samir Abu-Absi said.
"He especially liked teaching the graduate students. Kids that were interested in the subjects," Mr. Boening's wife, Sally, said, adding that with all his students "he got a kick out of watching them grow."
Many of his former students kept in touch with him over the years.
He was known for his fairness, his dedication to his work, and his personable nature.
"He could talk to anybody and make them feel comfortable," Mrs. Boening said.
"He was an excellent colleague and a good role model, actually, for his students and for many of his younger colleagues that he mentored," Mr. Abu-Absi said.
He had a curious nature, and a love of poetry, travel, and language, which he gained from his parents, who emigrated from Germany.
Growing up reading and speaking German led him to the study of how literature functions in different languages.
Mr. Boening was involved in campus affairs at UT, serving on and chairing various committees and he was active and friendly with his neighbors on River Road in Maumee.
"He could tell a good story. ... Everybody listened when he spoke," his neighbor, Marjorie Hutton, said.
Mr. Boening was born June 15, 1942, to John and Alma Boening.
He grew up in New York City and attended Stuyvesant High School before receiving his bachelor of arts degree in English from Pace College, his master'‍s degree from the University of Maryland, and his PhD in comparative literature from Indiana University.
Surviving are his wife, Sally, whom he married Feb. 5, 1983, and daughter, Emily Boening.
Maison-Dardenne-Walker Funeral Home is handling arrangements. A memorial service is to be held later.
The family suggests tributes to West Side Montessori Center scholarships, the Toledo Metroparks, or to the Stratford Festival in Ontario.
Contact Stephen Gruber-Miller at: smiller@theblade.com, 419-724-6050, or on Twitter @sgrubermiller.