Paul G. Anwiler, 1944-2014: Yamaha employee had technical, musical talents
8/5/2014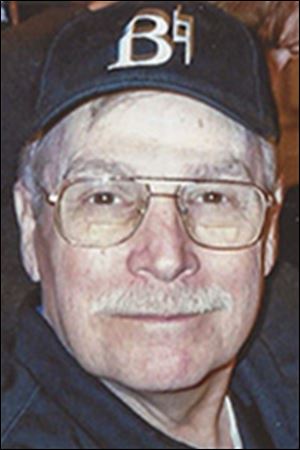 Anwiler
Paul G. Anwiler, a musician and former technician at Yamaha, died Aug. 2 at the Genesis Health Care facility in Point Place, Mich. of complications from lung cancer and pneumonia. He was 70.
Mr. Anwiler was a lifelong lover of music, who primarily played piano, but was not afraid to teach himself to play an instrument. He played the guitar, bass, harp, organ, mandolin, banjo, harmonica, and ukulele. He especially loved the blues and traditional rock music.
"He turned that love of music into a pretty decent position at Yamaha," his son, John Anwiler, said, adding Mr. Anwiler helped develop one of the first synthesizers that Yamaha created.
Mr. Anwiler was both musically and technically gifted, John Anwiler said.
"He just grew up in the industry and he had that kind of mind," he said.
Mr. Anwiler grew up in Michigan, played professionally in the area, and worked at Grinnell's Music Store in Monroe, Mich., where he taught guitar lessons to children.
He moved to Los Angeles when he was young to work in the musical instruments division at Yamaha, then to Kearney, Neb. for a few years, before returning to Monroe in 1993 and moving to Point Place in 2005.
Mr. Anwiler also loved to travel, which his job at Yamaha allowed him to do. "He traveled around the country training groups of people on how to repair sound equipment," his daughter, Allison Arnold, said.
After retiring from Yamaha, Mr. Anwiler started his own sound engineering and repair business, which he operated from his home. He repaired instruments and amplifiers, and was especially skilled at repairing analog tube amplifiers. John Anwiler described Mr. Anwiler's work on tube amps as "kind of an art."
"He was very humble, but he was good at what he did," said his wife, Sharon Anwiler, whom Mr. Anwiler married in 2005.
Mr. Anwiler remained active musically late in life, and played a gig at Manhattan's Restaurant with some friends in 2013.
His family will also remember him for his generosity and for baking "the world's best bread."
He was born March 25, 1944 in Detroit to Edward and Dorothy Anwiler and graduated St. Mary Catholic Central High School in Monroe in 1962.
Surviving are his wife of nine years, Sharon Anwiler; son, John Anwiler; daughter, Allison Arnold; stepsons, Mark Kirchgestner and Dan Loughridge; stepdaughters, Michelle Dixon, Pamela Hommerson, and Laurie Loughridge; four grandchildren, and 11 great grandchildren.
A memorial service will be held at 7 p.m. today at Rupp Funeral Home and friends can visit at the funeral home between 2 and 8 p.m.
The family suggests tributes to the Salvation Army or Paws and Whiskers Cat Shelter at pawsandwhiskers.org.
Contact Stephen Gruber-Miller at: smiller@theblade, 419-724-6050, or on Twitter @sgrubermiller.