Eugene Lemle (1952-2017)
Pilot built airplanes, recumbent bicycles
5/20/2017
Eugene Lemle, a pilot and inventor who flew the planes he built or fixed and who made recumbent bicycles for customers nationwide, died Monday in his Swanton Township home. He was 64.
He had a brain tumor and was scheduled to leave for treatment at the Cleveland Clinic when he had a seizure, his wife, Linda, said.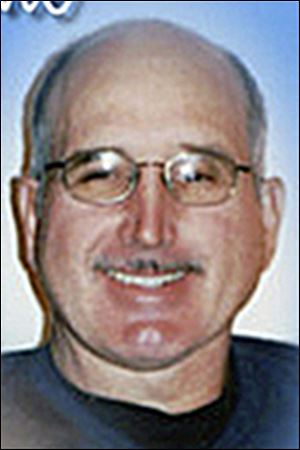 Lemle
He retired in August, 2016, after about 20 years with the road maintenance department of the Lucas County engineer's office. He was a veteran of the Ohio Air National Guard and served in the Red Horse Squadron at Camp Perry near Port Clinton.
He was born June 3, 1952, to Gladys and Norbert Lemle and grew up in the Reynolds Corners neighborhood of what is now South Toledo. He was a graduate of Rogers High School and had an associate's degree in electrical engineering from University of Toledo's former community and technical college.
He and his father got interested in flying in the late 1960s, when an uncle took up the pursuit. Father and son built an airplane and became pilots.
"In shop class, he could build parts for his airplane, and his class came to his house to see his airplane," his wife said.
Mr. Lemle also restored several antique aircraft. He flew them all and was a longtime member and former president of Chapter 149, Experimental Aircraft Association.
"Build an airplane from scratch and you can construct almost anything," Mr. Lemle told Blade columnist Millie Benson in 1992.
He flew to Bryan or Wauseon to have breakfast with other aircraft enthusiasts. He flew to Mount Rushmore and around Lake Michigan and to Lake Placid, N.Y., for the 1980 Winter Olympics.
"He made the comment that when he took off, the ski jump was higher than what he was flying," his wife said.
He became interested in recumbent bicycles — in which the rider is in a reclined position, pedaling with legs forward — and received a patent for such a bicycle.
"A recumbent has easy-chair comfort and is the nearest thing you'll get to ground flying," he said in 1992.
He and his wife took their homebuilt cycles on the Great Ohio Bicycle Adventure. For several years through the early 1990s, they also built recumbent cycles — at 24 hours of labor on each. Most were shipped out of state.
Inventing, building, and fixing brought back childhood memories of tinkering in the home workshop.
"They didn't watch TV. They tinkered. That's how he grew up," his wife said.
In an old motor home he refurbished, the couple packed their kayaks and went for summer outings to Higgins Lake, Mich. He taught himself to play 12-string guitar. The couple still rode their bikes.
"He was passionate about flying and having fun," his wife said. "My house was always a mess because he said, 'Let's go. You're not going to see another day like this.'"
Survivors include his wife, Linda; daughter, Sarah Andrews, and a grandson.
Visitation will be from 4-9 p.m. today at Reeb Funeral Home, Sylvania. What was to be a surprise birthday party — from 4-7 p.m. June 3 in Koester Alumni Pavilion at UT — will continue as an event to celebrate his life, his wife said.
The family suggests tributes to the National Brain Tumor Society.
Contact Mark Zaborney at: mzaborney@theblade.com or 419-724-6182.