Robert R. Ransom, president of the Ransom Family Corp. and son of Hickory Farms founder Richard Ransom, died Tuesday at Hospice of Northwest Ohio in Perrysburg Township. He was 69.
His wife, Nancy, said the cause of death was recently diagnosed cancer.
"He had a sense of humor beyond anything you'd ever know," she said. "He made me laugh every day."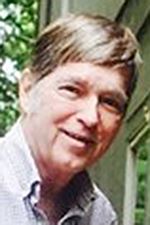 Ransom
Mr. Ransom was born in Toledo Dec. 6, 1947, to Richard and Elizabeth Ransom. The elder Mr. Ransom started Hickory Farms in 1959, quickly bringing his son into the specialty gift food business. The company rapidly grew before the elder Mr. Ransom sold the firm in 1980.
"He was his father's son," Mr. Ransom's longtime secretary Wendy Sower said. "It can't always be easy living in the shadow of someone successful, but he found his niche."
The family then formed the Ransom Family Corp., with Mr. Ransom as its president. The company has nine commercial real estate properties it now manages.
"I worked for Bob for 33 years," Mrs. Sower said. "It's like losing a dear friend, a big brother, and a mentor."
Outside of work, Mr. Ransom was an avid horse racing fan, taking two or three annual trips to races each year. Mrs. Ransom, like most casual fans, bet on horses with little research to back up a decision. That was not the case for Mr. Ransom, she said.
"He could tell you the age of the horse, the type of horse, how it would run on this surface," she said. "He was raised with that."
He was a lucky man, she said, always tending to come out on top of his horse bets or auctions at charity events, where he was often found.
Mr. Ransom ran the major fund-raiser for Adopt America Network, a charity founded by his father, which placed hard-to-adopt children with families.
Mr. Ransom attended Northview High School for a time before graduating from The Leelanau School in Glen Arbor, Mich. He briefly attended the University of Toledo before beginning his work with his father.
He built his Providence Township home in the late 1970s, where he raised his family. He and his first wife, Diane, divorced in 1993. He married Mrs. Ransom on Aug. 29, 2014.
Mr. Ransom is survived by his wife, Nancy; daughters, Michelle Atkinson and Jessica Ransom; stepdaughter, Emily Corzatt; stepsons, Tyler Brown and Alex Brown; sisters, Carol Batdorf, Lynn Connolly, and Janet Sarieh, and five grandchildren.
Visitation will be from 2-8 p.m. Friday at Reeb Funeral Home, Sylvania, where services will be at 1 p.m. Saturday. Tributes can be made to Adopt America Network.
Contact Zack Lemon at zlemon@theblade.com, 419-724-6282, or on Twitter @zack_lemon.
Guidelines: Please keep your comments smart and civil. Don't attack other readers personally, and keep your language decent. Comments that violate these standards, or our privacy statement or visitor's agreement, are subject to being removed and commenters are subject to being banned. To post comments, you must be a registered user on toledoblade.com. To find out more, please visit the FAQ.