OAK HARBOR, Ohio — Shirley J. Missig, elected to three terms as Ottawa County clerk of courts and an activist for the county Democratic Party, died Wednesday at Riverview Healthcare Campus, Oak Harbor. She was 86.
She had dementia and was recovering from a recent infection, her daughter Eva Marie Morris said. Mrs. Missig, a life member of the Riverview auxiliary, moved to the facility in 2013.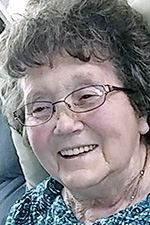 Missig
She was elected clerk of courts in 1984, succeeding her employer and political mentor, Ann Nelson, who had served three, four-year terms. She had years of experience in the title division of the clerks office and had volunteered for the Ottawa County Democratic Party and its candidates.
"She was very knowledgeable,' said JoAn Monnett, who succeeded her as clerk. "You have to learn the ropes to know what you're doing."
But Mrs. Missig hadn't before stood at a microphone and said, "Vote for me." Ms. Nelson offered advice, and Mrs. Missig's daughters went with her as she sought voter support.
"We campaigned hard and heavy," daughter Eva Marie said. "We went to all the Democratic picnics. We went to the auctions and dinners."
Voters liked Mrs. Missig, said Virginia Park, also a Democrat and the county recorder since 1989.
"She became a very successful vote-getter in the county," Ms. Park said. "She didn't put on any airs. She is to be praised for the years of service she gave."
She helped the staff deal with such changes as state-mandated computer systems in the title division.
"She was very easy going," Mrs. Monnett said.
Mrs. Missig did not seek re-election in 1996 and retired on her birthday that year. Mrs. Monnett, who was her deputy in the clerk's legal department, had been elected to succeed her.
She still went to political events "and kept her hand in even when she was not in political office," Ms. Park said. "She was a quiet worker, passing the word about the people she trusted and admired. People put their faith in her."
She was born Dec. 13, 1930, in Oak Harbor to Harriet and Charles "Chockie" Fought. The family then lived in an apartment above her paternal grandfather's barber shop. She was a 1948 graduate of Salem-Oak Harbor High School.
She was a stay-at-home mother until 1962, but became a single mother after a divorce and entered the work force.
"She was basically my mom and my dad," her daughter Eva Marie said. "I was thankful for everything she ever did for me. She was very determined. She was going to make it come hell or high water."
Mrs. Missig received an associate degree from what was then Davis Business College.
She belonged to the women's guild at St. Paul United Church of Christ, Oak Harbor. She served on the board of the Commodore Perry Federal Credit Union.
She and her second husband, Edwin "Bud" Missig, married Aug. 12, 1978. He died May 30, 2006. Her daughter Shirley Kim Morris died in 1962. Her son, James Morris, died in 1974.
Surviving are her daughters, Eva Marie Morris, Alice Kirkendall, and Amy Wuest, and four grandchildren.
Visitation will be from 2-8 p.m. Friday at Crosser Funeral Home, Oak Harbor. Funeral services will be at 11 a.m. Saturday at St. Paul United Church of Christ, Oak Harbor.
The family suggests tributes to the memorial fund of St. Paul.
Contact Mark Zaborney at mzaborney@theblade.com or 419-724-6182.
Guidelines: Please keep your comments smart and civil. Don't attack other readers personally, and keep your language decent. Comments that violate these standards, or our privacy statement or visitor's agreement, are subject to being removed and commenters are subject to being banned. To post comments, you must be a registered user on toledoblade.com. To find out more, please visit the FAQ.