Jack L. Bernard, a veteran sailor and a stalwart of the Mills Trophy Race — and other Great Lakes quests — who led the business his father founded, died Thursday in his Point Place home. He was 78.
He had cancer, his daughter Maggie Thurber said.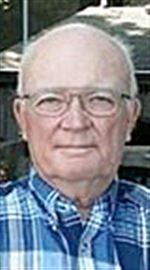 Bernard
Mr. Bernard last raced in 2016. He was a "Mills Master" because he had taken part in 25 or more of the Toledo Yacht Club's Mills Trophy Race, one of the Great Lakes oldest sailing competitions. When he received the distinction in 2005, he was a veteran of more than 40 Mills races.
The Mills was on hiatus in the late 1970s, but returned in 1981 through the efforts of Mr. Bernard, Milton F. "Tony" Knight, and Dr. Carlisle Wilson. The trio took part in ocean-based races as well.
Mr. Bernard was willing to lend a hand at any task, Mr. Knight said.
"Jack could steer well. He had great hands and a great visual ability to see wind on the water, and tactically he did very well," Mr. Knight said. "And he was a great companion to have on ship."
He also was an Old Goat, meaning he sailed more than 25 Detroit-Mackinac races. He'd been a member of the North Cape Yacht Club, LaSalle, Mich., and Bayview Yacht Club in Detroit. Because he'd weathered storms while racing the Atlantic and Caribbean he was admitted to the Storm Trysail Club of Larchmont, N.Y.
When on the water, Mr. Bernard preferred not to cruise.
"He enjoyed the challenge of making the boat move faster. He grew up racing, and he raised us racing," Ms. Thurber said.
He was about 3 years old when his father first took him sailing, Mr. Bernard told The Blade in 1989.
"I've never known anything else," he said. Racing, he added, was "total relaxation."
"Racing is very invigorating and thrilling," Mr. Bernard said. "Going 7 knots in a sailboat is the same as going 500 miles in an airplane. It's strictly you to make the boat go. You have to use your head. There's nothing for sure. You don't know if you'll be out in a race for two hours or two days.
"If I couldn't sail," he said, "I wouldn't power boat. I love to sail."
A member of the Toledo Ice Yacht Club, he'd built an ice boat and then raced in winter.
Mr. Bernard was a tool and die maker by trade. He'd been president of Bernard Plastic Products, which closed in 2001. The firm's specialty was custom injection molding and made name tags for such diverse products as recreational vehicles and mowers.
"One of the things he enjoyed doing was making the dies," said Ms. Thurber, a former Lucas County commissioner, whose first job at the company was pushing a broom. "I didn't know until high school that other people's parents didn't go back to work after dinner. He instilled in all of us that the reason we had food on the table was that there were people still at the plant. His work ethic was phenomenal, and his appreciation for the people who worked there was very deep."
He was born July 30, 1939, to Anna Mae and James L. Bernard and was a graduate of DeVilbiss High School. He received an associate degree in engineering from the University of Toledo and sailed aboard the USS Estes while in the Navy.
Surviving are his wife, Gerri Bernard, whom he married Nov. 26, 1969; daughters Maggie Thurber and Laura Mielcarek; son, James Bernard; brother, Gary Bernard, and two grandchildren.
Memorial visitation will be from 1 to 5 p.m. Sunday at David R. Jasin-Hoening Funeral Home.
The family suggests tributes to the Toledo Yacht Club Foundation, Toledo Animal Shelter, or Ohio Living Home Health & Hospice.
Contact Mark Zaborney at mzaborney@theblade.com or 419-724-6182.
Guidelines: Please keep your comments smart and civil. Don't attack other readers personally, and keep your language decent. Comments that violate these standards, or our privacy statement or visitor's agreement, are subject to being removed and commenters are subject to being banned. To post comments, you must be a registered user on toledoblade.com. To find out more, please visit the FAQ.