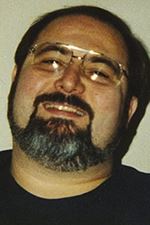 Richard Michael Zaborowski
Richard Michael Zaborowski, a retired area print shop and bar owner who managed two Toledo cigar stores, died Thursday at Mercy Health St. Vincent Medical Center. He was 62.
He died of pancreatic cancer, his wife of 39 years, Denise Ward Zaborowski, said.
Mr. Zaborowski owned and operated the former Buckeye Graphics print shop in Toledo from its inception in 1985 until 1994, when he renamed it Creative Impressions, and then until 1997, when he merged it with the former Toledo Badge & Awards, which he had bought. He then continued to operate the business until 2008, when he retired and closed it.
He also owned and operated Z's Place, a tavern in Toledo's historic Polish village, from 2000, when he opened it, until his retirement in 2008, when he closed it.
In retirement, Mr. Zaborowski managed two Toledo cigar shops, La Casa De La Habana on Monroe Street and Port Royal Cigars on Secor Road, until he fell ill early last year.
Mrs. Zaborowski said the clients her husband proudly listed over his 23 years as a printer included former Mayor Carty Finkbeiner, the NAACP, and the GM Powertrain transmission plant, for which he printed the weekly newsletter.
"He just always enjoyed working for himself," his wife said. "He took pride in being his own boss. And he was a great boss. He was always there with advice or anything his employees needed."
"And he was always there for our sons and me," she said.
Mr. Zaborowski was born Jan. 11, 1956, in Toledo to Chester and Joan Zaborowski.
In 1974, he graduated from Maumee High School and later held jobs at area grocery stores until he started his own business.
In 1978, he married Denise Ward. They raised two sons.
In his free time, Mr. Zaborowski enjoyed the camaraderie of the people at the cigar stores. He also liked to fish in Lake Erie "just for the sport of it," his wife said.
He was a member of St. John the Baptist Catholic Church in Point Place.
Mr. Zaborowski was preceded in death by his brother Dana Zaborowski.
Surviving are his wife, Denise Ward Zaborowski; sons, Andrew and Kyle Zaborowski; and brother Kevin Zaborowski.
Arrangements were handled by Sujkowski Funeral Home.
There will be no funeral services.
The family suggests tributes to a charity of the donor's choice.
Contact Mike Sigov at sigov@theblade.com, 419-724-6089, or on Twitter @mikesigovblade.
Guidelines: Please keep your comments smart and civil. Don't attack other readers personally, and keep your language decent. Comments that violate these standards, or our privacy statement or visitor's agreement, are subject to being removed and commenters are subject to being banned. To post comments, you must be a registered user on toledoblade.com. To find out more, please visit the FAQ.