Roger L. Reese, Sr., a star athlete at Waite High School and a 24-year veteran of the Toledo police force, died Monday in Parkcliffe Community. He was 80.
He was under hospice care for congestive heart failure, his wife, Charlene Reese, said.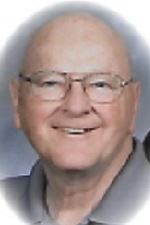 Reese
Mr. Reese retired as a Toledo police officer in 1991, after a heart attack.
An Army veteran, he was a military policeman while stationed in Germany, from 1961-63. Back home afterward, he had factory jobs.
"It wasn't what he wanted for his life career," his wife said. The couple talked, and he decided to take a chance by applying for the Toledo police.
Once an officer and on the street, he and a partner patrolled South Toledo. He and his wife met while Waite students and continued to live in East Toledo, but with his new view on the world, he began a gentle campaign of persuasion.
"He'd come home at night and say, 'It's so nice over there. I think we should think about it,'" his wife recalled. He won her over to the benefits of south-end living, and the family relocated.
"I think it's the best thing we ever did," his wife said.
For a few years, Mr. Reese worked in such community awareness programs as Safe-T-City for schoolchildren. Much of his career was as a patrol officer.
"He really liked helping people," his wife said.
Mr. Reese in 1972 received an associate degree in law enforcement from the University of Toledo.
Mr. Reese also had off-duty jobs, including as head of security at Bowsher High School football games, said Tom Winterhalter, a police academy classmate who worked for him in that off-duty Bowsher project. They also bowled and golfed together in Toledo police leagues.
"Everybody liked Roger," said Mr. Winterhalter, who retired from the police department in 1996. "He was as easygoing as can be, and likable."
He was born Feb. 21, 1938, in Lima, Ohio, to Audrey and Arthur Reese. He lived with grandparents for a time after his parents divorced. His mother remarried, and he lived with her and his stepfather in East Toledo.
At Waite, he played basketball, baseball, and football. As quarterback, he was 1956 City League player of the year and was selected to the North first team in the annual Ohio High School North-South All-Star game. In one dispatch that fall, Blade sports writer Tom Loomis called Mr. Reese a "top-notch quarterback. ... He'll pass any time and does so with a great deal of success."
In another, Mr. Loomis referred to the quarterback's offensive and defensive wizardry as making the difference in Waite's 27-13 win against Libbey in October, 1956. Mr. Reese tossed three touchdown passes and set up another with his aerials; "completed 12 of 15 in a big Waite first half and 14 of 22 for exactly 250 yards over the distance," Mr. Loomis wrote, and he intercepted three passes, once to start a Waite touchdown drive.
In December, 1956, Don Wolfe, then-Blade sports editor, wrote in his Mirrors of Sport column, "This being the season of peace on earth, good will to all men, and loving cups at football banquets, DeVilbiss High School will inaugurate a new award. It's a trophy for the best individual on an opposing team and the first selectee is Roger Reese, Waite's quarterback."
Decades later, Mr. Reese was an inductee to Waite High School's and the City League's athletic halls of fame. In March, 2013, the Toledo/​Wistert Chapter of the National Football Foundation dedicated its 51st annual scholar-athlete dinner to the Reese family — Mr. Reese and sons Roger and Mike, who were star quarterbacks for Bowsher.
"He was a first-class guy and had a first-class family," said Bob Eberly, chapter executive director. "I think the biggest single thing was not just that he was honored, but together with his boys."
Mr. Reese coached his sons in youth football and baseball. His role shifted as a grandparent, and he became a leading cheerleader for his 10 grandchildren's activities, often making sure they got to a practice or game if their parents were still at work, his wife said.
Mr. Reese and his wife were members since the mid-1990s of Faith Community United Church of Christ, where he'd been treasurer, council vice president, and photographer.
Surviving are his wife, the former Charlene Brooks, whom he married July 23, 1960; sons, Roger, Garry, and Michael Reese; brother, Ed Reese, and 10 grandchildren.
Services will be at noon Friday in Walter Funeral Home, with visitation after 9 a.m. Friday.
The family suggests tributes to Faith Community United Church of Christ, Maumee.
Contact Mark Zaborney at mzaborney@theblade.com or 419-724-6182.
Guidelines: Please keep your comments smart and civil. Don't attack other readers personally, and keep your language decent. Comments that violate these standards, or our privacy statement or visitor's agreement, are subject to being removed and commenters are subject to being banned. To post comments, you must be a registered user on toledoblade.com. To find out more, please visit the FAQ.