At 8, insolvency reform act falls short of goals
Area expert: Law not as flexible, raises debtors' costs
10/5/2013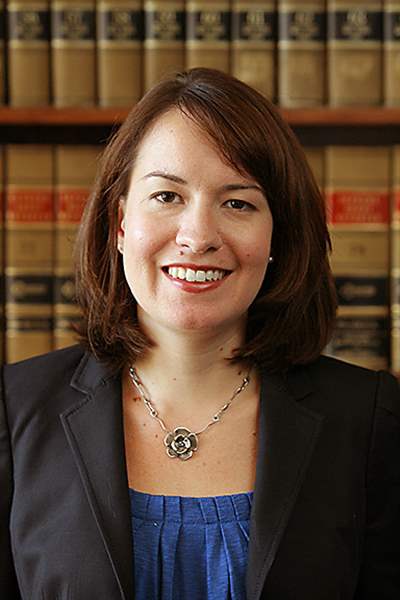 Bruce
DANIEL MILLER/UNIVERSITY OF TOLE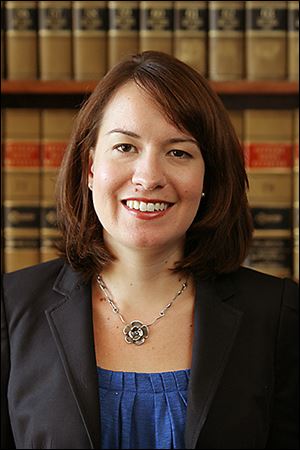 Bruce
Next week marks eight years since the country's bankruptcy laws received a huge makeover, ostensibly to reduce abuses of the system and shift more debtors with the ability to pay into repayment plans, rather than have their slates wiped clean.
The timeline is significant because when the Bankruptcy Abuse Prevention and Consumer Protection Act took effect on Oct. 17, 2005, it changed the countdown clock to eight years — from six years previously — before a debtor is eligible to file bankruptcy again.
By now, anyone who filed bankruptcy in 2005 has fulfilled or is close to fulfilling that eight-year waiting period.
But the reform act, which those in the bankruptcy industry call BAPCPA (Bap-see-pa), changed far more than just the waiting period to refile.
The act established a "means test" to establish whether a debtor had the ability to repay, and it mandated prebankruptcy credit counseling and post-bankruptcy money-management courses.
It also raised fees just to file bankruptcy and called for lengthier documentation and greater fact verification by bankruptcy attorneys, which in turn led to higher legal fees.
Kara Bruce, a University of Toledo professor of bankruptcy law and the 2013 resident scholar for the American Bankruptcy Institute in Washington, said the goal of the reform law was "to prevent abuse and make the bankruptcy act fair."
But in practical terms, eight years later the reforms seem more like a solution that was in search of a problem, she said.
"You have to ask now was there abuse actually occurring and was anything really being fixed," Ms. Bruce said. "A number of its provisions are just a fulfillment of a 'wish list' by creditors."
The net result of bankruptcy reform, Ms. Bruce said, was a law that gave creditors greater certainty at the expense of removing a lot of discretion by bankruptcy judges to give the debtor a fairer shake.
"What it ends up doing largely is it created a system that can't bend and flex to meet the specifics of a case," she said.
Jeffrey Morris, a former University of Dayton law professor and a partner with the law firm of Porter Wright Morris & Arthur in Dayton, said the reforms were partly intended to decrease bankruptcy filings and as predicted, filings have dropped.
In 2004, the year before the reforms were enacted, annual business and consumer filings totaled nearly 1.6 million. Other than 2005, when there was a rush to beat the Oct. 17 deadline, filings have not topped that 2004 figure and in 2012 totaled 1.2 million cases.
The Bankruptcy Abuse Prevention and Consumer Protection Act took effect on Oct. 17, 2005. Eight years must pass before bankruptcy can be filed again.
But Mr. Morris said he is not sure the legislation was the reason for the drop.
More likely, he said, the decline in filings was because of a general pullback by the credit markets to extend credit to risky clients.
"I just think that the tightening of credit generally has created a situation that high risk individuals don't get credit anymore," Mr. Morris said. "That belt-tightening that is imposed by the larger financial industry means fewer people have credit to default on."
Veteran Toledo bankruptcy attorney Elliot Feit of Barry & Feit, agrees.
"During the recession, the banks just stopped giving out credit cards to a lot of people," Mr. Feit said. "Before the [2005] law, I would routinely see six-figure credit-card debt among our clients. The highest we ever had was $218,000 in credit card debt."
Now, Mr. Feit said, "If someone has $30,000 to $50,000 in credit card debt, that's a lot."
Means test
The means test was the primary addition to bankruptcy law that was going to eliminate abuse. Prior to Congress passing the reforms, the credit-card and lending industries lobbied hard for change, arguing that bankruptcy was too easy to obtain and that people who could repay their debts were being granted Chapter 7 liquidation that discharged their debts, instead of putting them into Chapter 13 repayment plans.
Former Toledoan Brian Flick, a bankruptcy attorney and legislative liaison for the National Association of Consumer Bankruptcy Attorneys, said the means test specifically was put in to go after "high income" debtors. Under the old code, these debtors had a significant income but found loopholes to protect their wealth and assets and got a Chapter 7 debt discharge.
"They were trying to avoid helping that married couple with a $200,000 a year income who could keep spending and not to have to pay their creditors," said Mr. Flick, a lawyer with Godbey & Associates in Cincinnati.
"I think the one thing that became very evident when [the law] went into place was the fear of what the Means Test meant. It turns out it was not as bad as bankruptcy practitioners feared," he said, "because during the last eight years the case law and courts have done a really good job at defining the exceptions to the means test and relying on more of a general big picture approach to look at each case on its own," he said.
Under the means test, a debtor compares his or her income to a family the same size. If the debtor's income falls below the median amount, he or she usually is eligible to file for Chapter 7. In Ohio the income limits range between $42,814 and $74,270, depending on the number of people in the household.
Fears averted
Mr. Flick said it's true that some debtors who probably should have been granted a Chapter 7 filing were put into a Chapter 13 repayment plan and vice versa.
"But the line is not as hard and fast as we all feared. There are some people who need a Chapter 7, but they're above that income line, yet they have been granted Chapter 7s," Mr. Flick said.
Mr. Feit said the means test has stuck some of his clients in a Chapter 13 when they could have used a Chapter 7, but the occurrence of those situations is low.
"I would say the old system just worked more smoothly. The judges had more control over the case to look at it and see if there was any actual abuse," Mr. Feit said.
Mr. Morris said that if the goal of reform was to curb abuse and put more people into a Chapter 13 repayment plan, then the 2005 law failed.
"Some lawyers who specialize in borderline cases have to manipulate their case to fall under the means test limits to get into a Chapter 7. But people with higher incomes, they've always been able to afford to do that," Mr. Morris said.
"But has it put more people into Chapter 13? No, I don't think so," he said.
By the numbers
In the U.S. Bankruptcy Court for Northern Ohio, which includes the 21-county Toledo bankruptcy court district, the numbers back up Mr. Morris' assertion.
Between 2000 and 2004, Chapter 13 cases annually averaged 17.9 percent of all cases filed.
Chapter 13s soared to 33.8 percent of all cases in 2006 and were 30.5 percent in 2007.
But that dropped to 23.4 percent in 2008 and averaged 17.8 percent annually from 2009 to 2012.
One effect of the law that everyone agrees about is that the price of bankruptcy became more expensive with the 2005 reforms.
Filing fees were $210 prior to the law taking effect. They jumped to $295 on Oct. 17, 2005, and have since been raised to $306.
Debtors also must now pay the cost of prebankruptcy and post-bankruptcy counseling, which runs between $50 and $80 for each session.
Bankruptcy experts privately say that the prebankruptcy credit counseling is largely a wasted expense.
"Very few clients tell me they get anything out of it," Mr. Feit said. Post-bankruptcy counseling "forces people to look at their budget, which we do anyhow. It doesn't matter what you say [to the counselor], you're going to get a completion certificate no matter what."
Higher fees
The law required bankruptcy attorneys to become more vigilant by documenting and verifying more information about their client's financial situation, including obtaining pay stubs for the previous six months.
With the added paperwork load, many attorneys were forced to raise their fees.
In a study, the American Bankruptcy Institute found that attorneys on average raised their fees 37 percent for a Chapter 7 case that involved assets and 51 percent for Chapter 7s where no assets were involved. Attorney fees for Chapter 13 cases rose between 24 and 27 percent.
Mr. Feit said on average he used to charge about $800 for a Chapter 7 before 2005, but now he charges about $1,200 because of the added paperwork.
Mr. Morris said the disclosure and verification sounded like a good idea when the reforms were being debated but the result is "an enormous burden of disclosure on debtors and their counsel.
"It tends to create additional data that may be of interest to some researchers but is of no real interest to individual debtors or their creditors," Mr. Morris said.
"Pay stubs collected for 60 days can make or break a case. But realistically, I don't know what that has to do with whether a debtor can pay ... bills or whether a creditor can collect any money," he said.
Contact Jon Chavez at: jchavez@theblade.com or 419-724-6128