TPS's extends Durant's contract
Superintendent's extension is for next four years
12/17/2013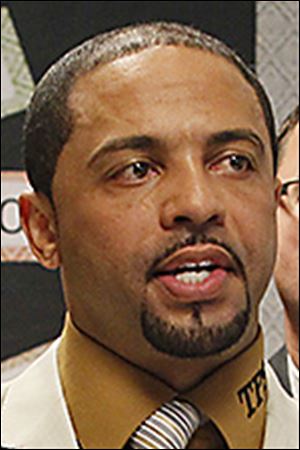 TPS superintendent Romules Durant.
The Toledo Board of Education today extended Superintendent Romules Durant's contract for four years.
Mr. Durant was hired earlier this year as interim superintendent and given a one-year contract. The extension would give him at least five years to implement his policies.
The base pay for the contract is $175,000 a year. He was given similar goals as predecessor Jerome Pecko, under whom Mr. Durant served as an assistant superintendent.
Mr. Durant is a Toledo native and graduate of Waite High School and the University of Toledo.