TPS board approves treasurer's financial plan
5-year forecast shows troubling signs in 2016
5/27/2014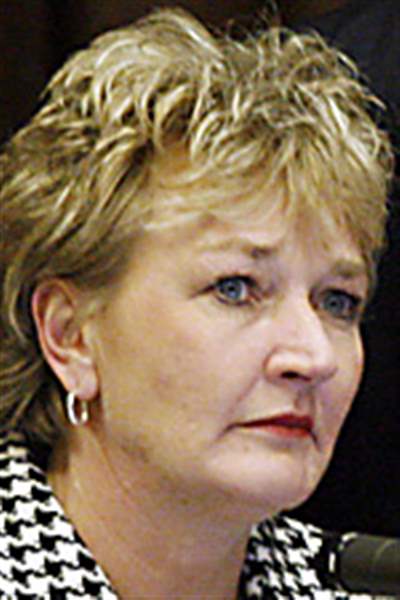 Sobecki
THE BLADE
Buy This Image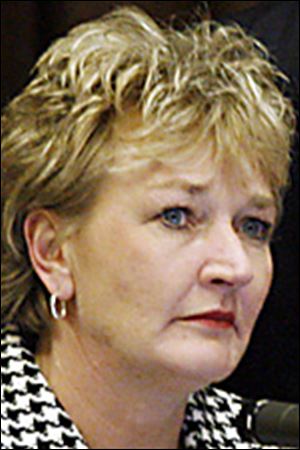 Sobecki
The Toledo Public School District is operating in the black and will likely continue to do so for the next two years, according to financial projections presented to the Board of Education at its meeting Tuesday.
The board voted 4-1 to accept a five-year district financial plan. Board member Lisa Sobecki voted against the plan, saying she's concerned that projections show the board headed toward financial deficits, yet it has no plan for additional revenue.
The board also entered into a lengthy discussion about whether it should seek a new levy on the November ballot and ask voters for additional operating or capital improvement dollars. The board plans to discuss a possible levy again at its June 23 meeting.
District voters approved a 6.5 mill, five-year operating levy last fall and the state lawmakers also increased funding for schools in the most recent state budget. Those two factors have shored up the district's finances through the end of 2015, said TPS Treasurer Matt Cleland.
The five-year financial forecast presented by Mr. Cleland also showed some troubling signs for the district beginning in 2016. According to the projections, the district would end 2016 with a more than $3 million deficit that would grow to more than $20 million in 2017 and nearly $40 million by 2018.
"The assumptions in the forecast are that we continue to do business just as we are," Mr. Cleland said. In the past, he added, "We've made the really difficult decisions to keep us from having negative balances."
Mr. Cleland also warned the board his plan did not include two large expenses on the horizon. Beginning in 2015, the Affordable Care Act will add $4 million a year in health-care costs to the district's budget. Also, Mr. Cleland said the plan includes no raises for employees. Raising salaries 1 percent across the board will cost the district $1 million a year, he said.
In other action, board members also approved a plan that could lead to free lunches for all students in grades kindergarten through eighth grade regardless of their financial circumstances. TPS will apply to participate in a USDA program that reimburses school districts with a large percentage of low-income students for the cost of student meals.
About 78 percent of all students in the district qualify for free or reduced-cost lunches, TPS Business Manager James Gant said.
If TPS is accepted into the USDA program, students will no longer need to apply for assistance and all elementary school students would receive a free lunch, Mr. Gant said. Free breakfast has been offered to all TPS students regardless of economic status since 2012.
Contact Marlene Harris-Taylor at mtaylor@theblade.com or 419-724-6091.