Home
→
Sports
→
High School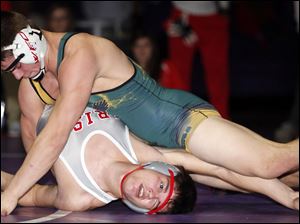 Clay has the power of the pin
With a renewed emphasis on going for the pin, the Clay wrestling team enters the final two weekends of the 2013-14 season riding the momentum of their regional team dual, conference, and sectional tournament triumphs.
---
---
More High School→
Loading Videos....
Dave Hackenberg
Northview, smile!
A state championship is something to cherish.
Matt Markey
Lessons from Alaska
All part of educational trail for teacher
Dave Hackenberg
Only fitting that Craft saves day
Sparkplug from Findlay, Liberty-Benton High makes big play.