COMMENTARY
A Christmas greeting to our mostly absent Ohio governor
We need to remind him that Ohio lives matter just as much as those in New Hampshire
12/19/2015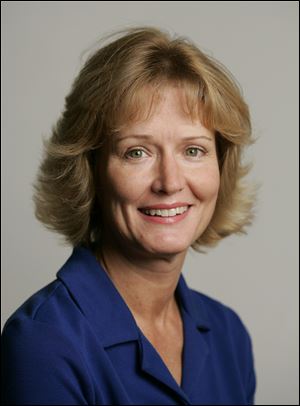 Johanek
In the spirit of seasonal goodwill let's send a collective Christmas card to our mostly out-of-state governor. "Come home for the holidays," the cover urges Gov. John Kasich in classic script over snapshots of Ohio.
Inside the card "All is forgiven" has been scratched out and replaced with "All is pretty much as you left it."
Of course, our holiday greeting to the campaigning governor includes a long correspondence to update Mr. Kasich on how his constituents back in the Midwest provinces have fared during his absence.
Instead of the aloof "Dear Family and Friends" our yuletide message begins with "Dear John" because this card is personal. Besides, that approach might make him pause before summarily tossing the newsletter in the trash.
We need to interrupt his fantasy campaign to run the country. We need to remind him that Ohio lives matter just as much as those in New Hampshire. So, while visions of sugarplums — marked with the presidential seal — dance in his head, picture him opening the following:
Dear John,
Hope you are well and your poll numbers are improving. If the presidential nomination eclipses you in 2016, like it did 2000, perhaps you could finagle the second spot on the ticket. We know you want it.
We've heard you like to boast about turning around your rust-belt, recession-battered state. You're talking about Ohio, right?
No offense but many of us laboring in the trenches from Toledo to Cleveland and points south don't see it. Our incomes have either stayed the same over the past five years or sank with cutbacks and downsizing.
Median household income went down in 54 Ohio counties in the last five years, according to recent data compiled by the U.S. Census Bureau. It went up in two counties but barely budged elsewhere.
That suggests a big slice of us are no better off now — and maybe worse financially — than we were in the previous five-year period examined in the American Community Survey. The job creation you take credit for in Ohio hasn't paid off in a bonanza of livable wages.
Our paychecks stopped keeping pace with price inflation eons ago. It's impossible to get ahead with bills, basics, and budget emergencies. We put off major purchases.
We rent instead of own. Only one southeastern county in the state, Noble, saw its percentage of homeowners increase over five years in the census database. In 42 counties across the state, including most of the largest, home ownership fell.
Once-proud wage earners who owned property and provided for their families are increasingly forced to rely on food banks. The 2015 American Community Survey shows more Ohioans are living in poverty in 52 of our 88 counties than the previous five-years.
Lucas County, in northwest Ohio, is on the top ten list of counties with the highest child poverty rates, a growing scourge throughout the state. The way out for destitute children is education, but they can't count on that in Ohio.
Schools are in constant turmoil over tests, diminished funding, and futile levy campaigns to stay afloat. Corrupt charter schools drain billions of dollars from traditional public schools to produce failing students.
Only after the Ohio Department of Education was rocked last summer with a scandal over charter school data scrubbing did chagrinned lawmakers take charter reform seriously. Surely your campaign felt the sting of disgrace in a charter industry you consider a crowning achievement.
Now ODE is refusing public records requests that might shed light on department dishonesty. Your hand-picked state superintendent is taking a hasty retirement to avoid the heat.
And finally, what's with the full-on Republican campaign to get rid of affordable healthcare for women? We know the GOP is laying the groundwork for defunding Planned Parenthood in Ohio next month.
Even as Ohio Attorney General Mike DeWine conceded that his investigation of the organization found no evidence of alleged fetal tissue transactions in Ohio he introduced a new attack about tissue disposal at some clinics. The allegations, vigorously denied by Planned Parenthood affiliates in the state, so outraged the healthcare providers that they filed a federal lawsuit to stop the apparent ploy to restrict access to abortion.
Goodwill toward all is a hard sell in Ohio under these conditions. Come home for the holidays, governor. See for yourself.
Marilou Johanek is a columnist for The Blade.