OUTDOORS
Changing ice should put anglers on alert
3/14/2014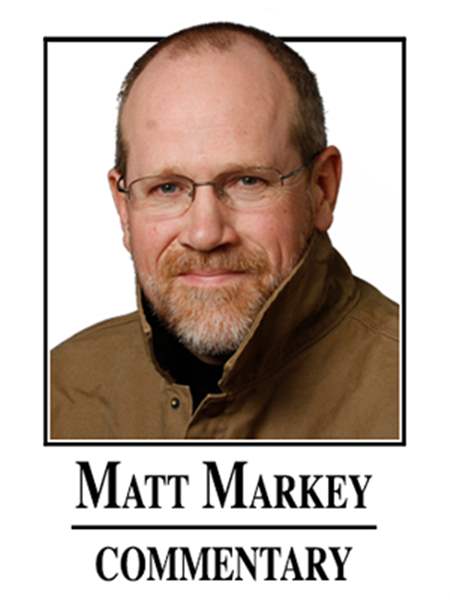 PORT CLINTON — The Lake Erie ice fishing picture is changing rapidly, as it is prone to do, with wind, rain, and currents sometimes rearranging the jigsaw puzzle of frozen sheets, and sometimes sweeping the surface clean.
Captain John Gribble had been running his 24-foot enclosed airboat off of Catawba Point in recent weeks, taking advantage of a veritable concrete platform of ice that stretched into the distance to the north and west, enabling him to ferry his clients to some prime fishing grounds.
After Thursday's snowstorm and 60 mile per hour winds, the picture was dramatically different. The wind blew a big hole in the ice, and the gap kept expanding from the seemingly relentless gusts.
"From just south of Green Island, it is all open water now," Gribble said Thursday, after moving his operation closer to Port Clinton and away from the open water.
"We ran out to check on Wednesday, after the snow stopped, and it was nothing but blue water out towards Kelleys Island and beyond."
While fishing Thursday near Camp Perry, Gribble, who operates DB Sport Fishing Charters, said he found six inches of sloppy ice sitting on top of a solid layer of clear ice.
Local angler Bryan Johnson has been venturing out from Crane Creek and fishing southeast of West Sister, southwest of West Sister, and then between the island and the water intake.
Ross Robertson holds a 13-pound walleye he took through the ice this week while fishing on Lake Erie.
"There were lots of fish in that area," said Johnson, whose group took home a limit three out of four days last week. There have been some tough days, but also one day where a limit came in about 20 minutes of fishing.
"We've had fish move up off the bottom and hit the bait as it was coming down," Johnson said.
Johnson said he has been fishing in about 25 feet of water, and he was cutting through 20-24 inches of ice at the time. His group has used Little Cleos and Swedish Pimples tipped with minnows. When the fish were active, "just about anything was working," Johnson said.
"It's probably been since the '70s since we've seen ice like this, so everybody's trying to take advantage of it," he said. "But there's a couple of pressure cracks out there, and when we get some wind, you don't know what might happen. We could be fishing on good ice one day, and the next day it could be all over."
Veteran Lake Erie Islands ice guide John Hageman issued a similar warning, saying what looks like sound ice in the morning can transform into an uncertain foundation by late in the day.
Hageman said he observed a lot of open water east of Mouse Island, but some of the more protected areas around the Bass Islands were still locked in. Between South Bass and Rattlesnake islands, he was catching fish in 31 feet of water after drilling through 20 inches of ice.
"The pattern in the past has been that we would start losing ice off the top, and if we get a warm rain, we can lose a lot," he said. "If we have a lot of temperature fluctuations, the ice tends to get honeycombed on top, and that kind of ice doesn't have much strength to it."
Given the position of the Bass Islands and the most frequent push of the prevailing winds, the ice around the islands is usually the last to go. Hageman said there is a chance there could still be ice fishing going on around the islands for another couple of weeks, but the caveat always exists that quirky weather can radically change the picture overnight, or sooner.
"It is just something people need to be constantly aware of," Hageman said. "You don't ever stop paying close attention to what's going on with the ice, and how it's changing."
Hageman said he had been seeing limit catches recently, including a number of walleyes in the "Fish Ohio" award class — 28-inches and larger. He said a mixed bag of walleye, yellow perch, white perch, and white bass has come through the ice around the islands. One large female walleye he caught this week had a six-inch long white perch in its stomach.
"The fish seem to be here, and I think the ice fishermen will stick around as long as they can," he said. "Historically, what happens is that the mainland ice tends to crack off and drift and get blown away, while the ice locked in around the islands tends to just melt away, and rot from the top down."
CANADA TRAVEL: The Monroe Boat Club will hold an informational meeting on traveling to Canada by boat, with a presentation by the U.S. Customs and Border Protection. The session takes place at 3 p.m. on April 6 at the club, which is located at 7932 Bolles Harbor Road in Monroe.
Contact Blade outdoors editor Matt Markey at: mmarkey@theblade.com or 419-724-6068.