OUTDOORS
Many feel allure of spring river fishing scene
4/20/2014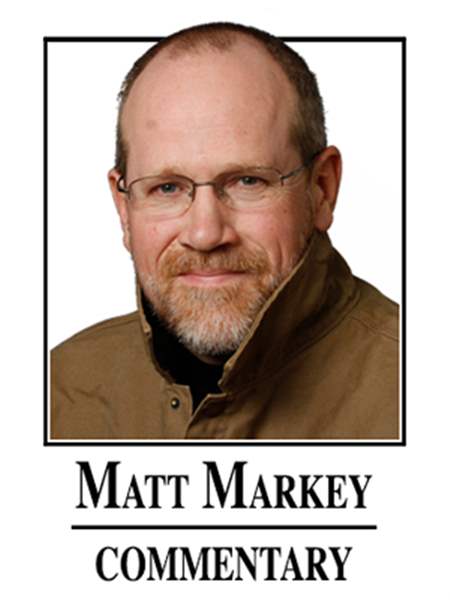 Each business has its own master plan. For Clarence Labiche, the approach might seem a little unconventional.
His mall is a little strip of paved shoulder off West River Road, right where Side Cut Creek splits away from the main course of the Maumee River and wraps around Blue Grass Island. His storefront is made up of a couple pieces of plywood and pegboard that display his wares.
His office is in the outdoors, in the elements. If it is raining, he throws up a canopy. If it is windy, he has to secure his inventory.
Labiche is the craftsman, supply clerk, salesman, and CEO of his operation, which involves selling fishing tackle to the throng of anglers that descend on the river each spring to fish the walleye and white bass spawning runs.
Like most entrepreneurs, Labiche saw a need in the marketplace and decided to develop a product to address that need. Decades ago, he was a river angler like his current customers, fishing this stretch of the Maumee with his brother, and encountering the same difficulties most do when trying to work their heavy lures across the river's irregular bottom.
"It seemed like every time we cast, we lost something," Labiche said. "I told my brother that there's got to be a way to make these things."
So he bought a mold at an Army surplus store out by the Woodville Mall and started making lead-headed jigs for him and his brother to use.
"Then, after talking to other fishermen, the selling process came. They were losing a lot of tackle, too," he said. "Something clicked in my mind, and I started selling my lures spread out on the hood of my car."
And for the last 30 years, throughout the two-month stretch in March and April that usually coincides with the walleye and white bass runs, Clarence is open for business down along the river. He sells lead-head and floating head jigs in a wide assortment of sizes and colors, along with the plastic twister tails that usually dress the jigs.
Bill McMath of Ferndale, Mich., looks over the selection of fishing lures that Clarence Labiche has for sale along the Maumee River.
There are trays of weights that will put the baits into the prime fishing zone, even in the strongest current the spring thaw can push down the river. Most of the hundreds of jigs, weights and colorful tails he has on display were made by Labiche.
He also sells most of the other essentials the river anglers need — spools of extra fishing line, landing nets, and even a few fishing rods are available. It is the jigs that are the sales leader for this business — informally known as "Clarence's Jigs".
"Some of the prices I haven't changed in 15 years," Labiche said. "A lot of the fishermen that stop here know me. I have customers from Tennessee, Indiana, even Arizona. Every spring, this is an event."
Labiche is usually set up along the river by 5:30 or 6 a.m., ready for a long day of waiting for customers, selling lures, and engaging in conversation.
"Everybody wants information — 'where are they catching fish, and what are they biting on.' That's the main thing all the fishermen want to know," Labiche said. "Word of mouth is how most of that information gets passed along."
The 72-year-old Labiche, who was somewhat hesitant about having his story told, moved to the Toledo area in 1958 from his native New Orleans, seeking "a better education." His brother was living here at the time, so Labiche joined him, and attended Waite High School.
He worked at a machining plant, raised a family, and fished the river and Lake Erie. For the past 30 years he has been selling jigs and meeting other anglers. Most of the memories are good ones, but not all of them. His vehicle was broken into years ago, and he lost a couple friends another time.
Four anglers from Cincinnati had stopped and chatted with Labiche, bought some jigs, and then taken their small boat out to fish the rain-swollen Maumee. They anchored the wrong end of the boat in the strong current, and were thrown into the water.
"I heard the sirens that day, and when I went home I saw it on the news. They were interviewing one of the fishermen who had been here earlier that day," Labiche said. "Two of the other guys had lost their lives."
A lot of the information and advice Labiche dispenses includes words of caution about respecting the river and the dangers presented by the cold water. He wants to see the same anglers come back time after time.
"If you don't have a boat, then this is your one shot at catching walleyes, so I can understand why guys get anxious," Labiche said. "A lot of people just love to fish this river."
Contact Blade outdoors editor Matt Markey at: mmarkey@theblade.com or 419-724-6068.