OUTDOORS
2003 group helps put Lake Erie in class by itself
4/27/2014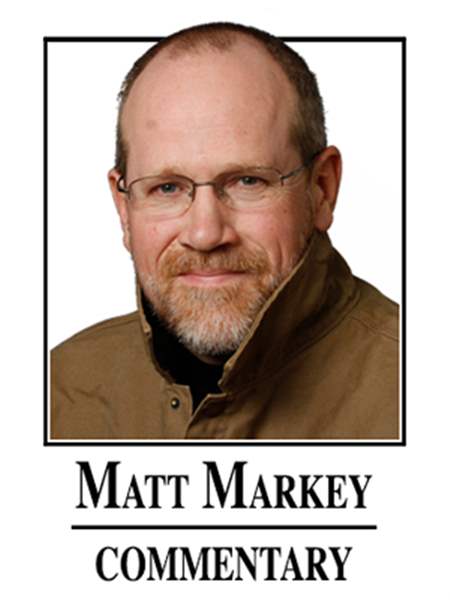 Every night before the devoted Lake Erie fisherman goes to bed, he thanks the Lord for an understanding wife, his family, his health, and his boat. And hopefully in that order.
Then, he offers a special prayer of gratitude for the class of 2003. That's where a walleye fisherman's dreams take him — to that class of 2003. And that is what makes Lake Erie the envy of the walleye world.
Conditions were just right that spring 11 years ago, and the lake produced a huge crop of young walleyes. Smart management, good habitat, and Mother Nature's steady hand have allowed that throng of fish to mature into a battalion of toothy denizens of the deep.
Now more than a decade old, that bumper crop of walleyes supplies many a trophy, keeps the taxidermists busy, and stuns our visitors from elsewhere. The parade of monster fish has been unprecedented throughout the recent ice fishing season, the spring spawning runs, and the jig fishing out on the lake's reefs, but the phenomenon is not new.
Krissy Fox of Gibsonburg with a 31-inch, 12.3 pound walleye she caught near the Lake Erie islands on Easter Sunday on her first walleye fishing trip.
"If you live within an hour of this water, you are spoiled rotten," walleye pro Steve Miller said early last summer as he tapped into Erie's wealth of big walleyes during a tournament. Miller had five fish that averaged around seven pounds apiece, making them likely alumni from that class of 2003.
As that group of walleyes continues to feed on the lake's rich diet of baitfish, more and more of them push closer to the hallowed ground of record status. Jeff Tyson, the Lake Erie fisheries expert for the Ohio Division of Wildlife at its Sandusky station, said he would not be surprised to see a state record walleye come from that robust class of 2003.
"These fish will likely hit their peak in next couple of years," he said. "They will continue to grow, to some degree, throughout their life, but generally once they get out beyond 12-to-15 years, their growth is extremely slow."
Ohio's current state record walleye is a 33-inch, 16 pound, 3.04 ounce fish caught by Tom Haberman in late November of 1999, but consider this — that fish likely weighed more than 17 pounds in the spring of the year, when the larger female walleye will attain their maximum weight.
"In next couple years, we have a pretty good opportunity to see a fish approaching the record," Tyson said. "That was a great class in 2003, and from a management strategy, we've kept enough of those fish around. They still contribute significantly to the catch."
The extended run of rock solid ice earlier this year gave winter anglers unusual access to these big fish as they began to stage near the reef areas, preparing for the spring spawn. Many fishermen registered the biggest walleye of a lifetime fishing off the ice, and a few even thought they must have died and gone to walleye heaven.
Mary Whitten holds a 32-inch, 13.02 pound walleye she caught on Lake Erie on April 6. She was fishing in the Niagara Reef area with her husband Joe, a pro angler.
Angler Rory Wineka of North Canton spent a portion of a bitterly cold February day fishing about a mile off West Sister Island, and won the walleye super lotto. He and a friend must have parked on top of a reunion of the class of 2003, since they caught 35 fish, and most of them cleared five pounds.
Their 12-fish limit that day weighed 99 pounds, with the biggest of the bunch going a shade over 12 pounds. They released a half dozen fish that were between six and nine pounds — how many walleye fisherman can say that.
"I tell people that I don't know anywhere else in the country that you could have the size grade in a public fishery that we have here in Lake Erie, and the chance to catch a double-digit size fish each time out," Tyson said about the lake's cache of 10-plus pounders.
Although it seems other-worldly, Wineka's experience on Lake Erie was not an anomaly, and was hardly gender-specific. Joe and Mary Whitten went out on the lake earlier this month for what was intended to be a test run in his new fishing boat. They broke through some skim ice on the way to Niagara Reef, and decided to fish for an hour.
They caught seven fish in that hour or so, and all of them weighed more than 9.5 pounds. The big fish were stacked up in the water column, just outside the reef complex.
Krissy Fox was making her first walleye fishing trip on the lake recently, and landed a 12.3 pound behemoth.
Oregon angler Bryan Johnson was jig fishing for early season walleyes off Catawba Island in the first week of April and caught two monsters that went over 12 pounds each, and the screen on his fish finder was full of more big ones.
Give the class of 2003 much of the credit. Field and Stream magazine put it rather directly in its May issue, saying: "The huge hatch of 2003 has matured, creating lots of 14-plus pounders and prime conditions for a new state record."
Tyson said that Ohio anglers should enjoy the bounty of big fish throughout this season, and beyond.
"We don't have the sheer numbers of fish that we've had in the past, but in terms of quality, that class of 2003 really makes this an outstanding fishery," Tyson said. "And there's no guarantee we'll see another hatch like that in my lifetime."
Contact Blade outdoors editor Matt Markey at: mmarkey@theblade.com or 419-724-6068.