Lucas County unveils health improvement plan
9/12/2018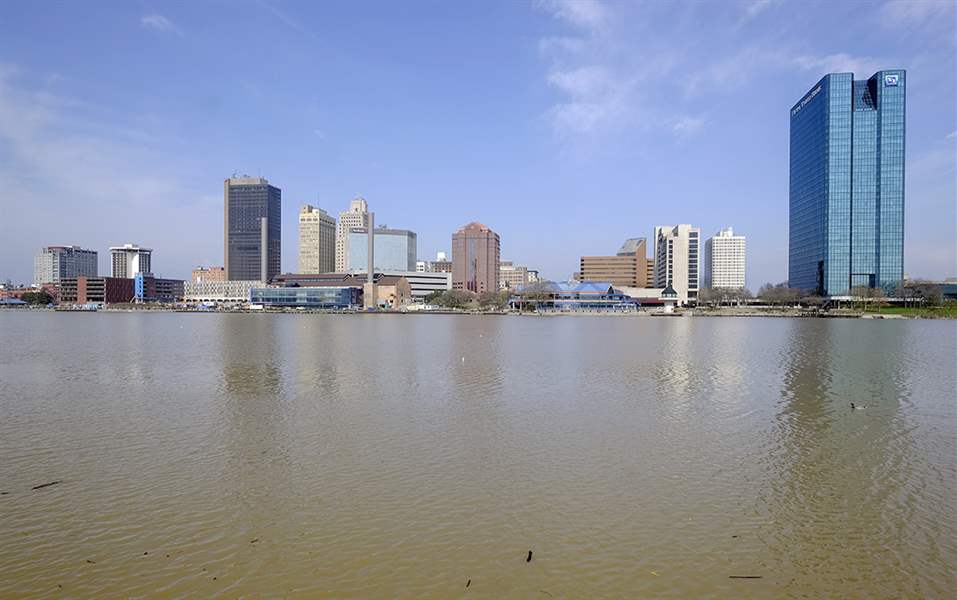 Lucas County will focus on mental health; addiction; maternal and child health, and chronic disease during the next three years in its strategic plan to improve individual and community well-being.
Health officials unveiled the 2018-21 Community Health Improvement Plan on Wednesday, which showcases efforts to decrease premature death and health disparities for low-income and minority residents.
In each of the four priority areas, the plan identifies strategies such as implementing school-based substance abuse and mental health programs, creating a clinical opioid disposal program, and increasing access to breastfeeding education and resources.
Health Commissioner Eric Zgodzinski called the action steps "doable and pertinent" to what is needed to address some of the area's most pressing concerns, including infant mortality and the opioid epidemic.
"This isn't a one-and-done," he said. "This is a continuous effort for this improvement plan, but then what's needed is to do it again."
In addition to goals in specific areas, the plan calls for several "cross-cutting strategies," such as increasing health insurance enrollment, creating more smoke-free policies, increasing access to tobacco cessation programs, and implementing cultural competence training for health care employees.
The plan follows the 2016/2017 Lucas County Community Health Assessment. The report is a triennial effort by Healthy Lucas County, a collaboration of area health organizations coordinated by the Hospital Council of Northwest Ohio, and its findings guide development of the improvement plan.
RELATED: Lucas County health survey shows obesity up, smoking down
Data show 36 percent of Lucas County adults are obese, 14 percent are smokers, and 12 percent have diabetes.
Beth Deakins, director of healthy living for the YMCA of Greater Toledo and director of Live Well Greater Toledo, said better data collection for the health assessment in Toledo's minority communities helped focus strategies to target specific under-served populations.
Mr. Zgodzinski said success requires effort from everyone.
"Not one single organization can solve the issues inside of our community," he said.
That includes entities like the Mental Health and Recovery Services Board of Lucas County. Executive Director Scott Sylak credited the plan's emphasis on prevention efforts for drug and alcohol abuse, particularly for youth.
"Prevention happens in all different manners," he said, citing both clinical service providers and grassroots efforts in schools and community centers. "All of those help build healthy children, build resiliency in children ... to fight off peer pressure."
Officials from the area's health care providers, social service agencies, and local government were invited to hear about the improvement plan Wednesday at the United Way of Greater Toledo.
The complete plan can be found at healthylucascounty.org.
Contact Lauren Lindstrom at llindstrom@theblade.com, 419-724-6154, or on Twitter @lelindstrom.