The rate hike proposed by FirstEnergy Corp. would guarantee profits on electricity generated at the Davis-Besse nuclear plant in Ottawa County and the Sammis coal-fired plant in Jefferson County. The Public Utilities Commission of Ohio is gathering testimony in the rate case and is expected to decide by March. Commissioners should say no.
The plan is a raw deal for FirstEnergy's ratepayers and the state's environment. It would guarantee profits to the utility for outdated, inefficient plants, at a cost to consumers of $3.9 billion. And there's no guarantee FirstEnergy will honor its commitments to reduce carbon pollution, invest in renewable energy, and promote energy efficiency.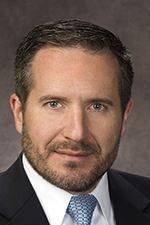 Snitchler
PUCO should reject the proposal because this corporate bailout — and a request by American Electric Power — will destroy incentives for other power companies to invest in Ohio.
Several new, cleaner natural gas-fired power plants are planned or being built across the state. The $850 million Oregon Clean Energy plant, when it is completed, will have a 799-megawatt capacity. Another gas-fired power plant is under construction in Carroll County in northeast Ohio, at a cost of $899 million.
At least four other gas-fired plants are in the works — some new, some conversions from coal. They represent significant investments that, once complete, will generate as much as 4,300 megawatts of electricity by 2019, all from cleaner, more efficient natural gas.
These are not FirstEnergy plants. They're being built by independent companies that are willing to invest in Ohio because they can produce electricity at a lower cost to consumers and the environment. Thanks to deregulation and electric choice, independent power producers are choosing our state.
They are employing thousands of Ohioans, including construction workers, and pumping millions of dollars into local economies and schools. These investments also are increasing power reliability, while lowering the cost of electricity for Ohio businesses and residential consumers.
That all changes if PUCO bails out FirstEnergy's bad investments. Why would competitive companies invest billions of dollars to build plants if a competitor is guaranteed profits from outdated, inefficient plants?
Why would any business consider locating or expanding in Ohio? Instead, smart business leaders will invest in states that support competition and lower energy costs.
FirstEnergy doesn't like competition; it claims it needs this bailout to ensure energy reliability. It threatens plant shutdowns, warning that households and businesses will no longer have a reliable power supply.
That isn't true. According to recent PUCO projections, net power generation in Ohio will increase by more than 800 megawatts by 2020, because of gas-fired plants coming online.
Energy consultant William Pentland calls the FirstEnergy proposal an "unambiguous boondoggle." He says it "makes a mockery of anyone who uses the adjective 'competitive' to describe the power market" and "would make a Bolshevik blush."
Ohio's consumers and businesses should not be forced to pay above-market rates to subsidize plants that are no longer cost-effective to operate. PUCO should pull the plug on utility bailouts.
Todd A. Snitchler is a former chairman of the Public Utilities Commission of Ohio and spokesman for the Alliance for Energy Choice, a nonprofit corporation that represents independent power producers and trade groups operating in Ohio.
Guidelines: Please keep your comments smart and civil. Don't attack other readers personally, and keep your language decent. Comments that violate these standards, or our privacy statement or visitor's agreement, are subject to being removed and commenters are subject to being banned. To post comments, you must be a registered user on toledoblade.com. To find out more, please visit the FAQ.