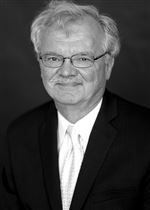 Tafelski
This past week, Americans celebrated Law Day — an annual commemoration of the fact that we are a society of laws and govern ourselves on that premise. We take great pride in having the best system of justice in the world, and we should.
To preserve order, we expect people to obey the law. In exchange, we tell people that our system of justice will be fair, that it will enable them to right wrongs, and that it will protect them from injustices imposed on them by their government or by private individuals or entities.
We also tell people that they are equal under the law, without regard to their state in life. Unfortunately, our good intentions and aspirations do not always measure up to reality.
We sometimes forget to tell people that to gain access to our system of justice and to open courthouse doors, you will need a lawyer. The laws that govern us and the processes that enforce the laws are complex.
Without a lawyer to help you understand the law and navigate the process, your chances of success are limited. Those who cannot afford a lawyer likely will never obtain access to the justice system unless they are provided counsel.
Under our Constitution, as the Supreme Court established in the case of Gideon vs. Wainwright, indigents who are charged with a crime have the right to court-appointed counsel. However, that is not true in noncriminal civil cases.
For many low-income people, being without housing, living without protection from violence by a spouse or partner, being denied access to health care, being exploited because of a mental illness — all of these situations can be as onerous as the incarceration that may follow conviction for a crime.
Like anyone else, low-income persons need lawyers to help them solve their legal problems. In many situations, having a lawyer will determine whether you are housed, fed, educated, or physically safe.
Legal-aid law firms such as Advocates for Basic Legal Equality and Legal Aid of Western Ohio provide free civil legal services to low-income people. But legal aid never has been provided the resources to meet the need: Studies show that fewer than 20 percent of low-income people with civil legal concerns have access to a lawyer.
The justice gap between those who can afford to hire a lawyer and those who can't has widened significantly over the past several years. In Ohio, we have seen a dramatic increase in poverty. At the same time, we have seen the need for legal services skyrocket because of our poor economy and attendant problems of home foreclosure, unemployment, and debt problems among many Ohioans.
Even at a time when people need legal assistance the most, funding for local legal aid, especially from federal and state sources, has declined by more than $4 million a year. That has led to loss of staff and cuts in services.
Legal aid programs continue to accept as many cases as they can properly handle, while they try to help their clients meet the most pressing basic human needs — housing, personal safety, health care, income, and food. But the justice gap is not totally attributable to increased demand and lack of resources.
There seems to be a growing indifference in our society to a sense of justice and fairness for all. Many people are apathetic that thousands of their neighbors are denied access to the justice system of which we are so proud.
As we celebrate Law Day, our sense of pride is diminished by the knowledge that injustice exists. As a society, we have the resources to combat injustice. Whether we have the will to do so is less clear.
It is time to make sure that Americans have access to our justice system when their basic human needs of housing, income, food, and physical safety are at risk.
Joseph Tafelski is executive director of Toledo-based Advocates for Basic Legal Equality.
Guidelines: Please keep your comments smart and civil. Don't attack other readers personally, and keep your language decent. Comments that violate these standards, or our privacy statement or visitor's agreement, are subject to being removed and commenters are subject to being banned. To post comments, you must be a registered user on toledoblade.com. To find out more, please visit the FAQ.