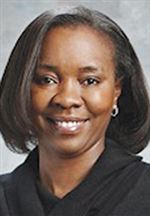 Spitzley
In 2011, as part of General Motors' bankruptcy process, a federal court established the Revitalizing Auto Communities Environmental Response (RACER) trust. The goal was, and remains, to attract job-creating investments to properties formerly owned by GM in communities across the country, including Toledo.
At its launch, RACER owned more than 44 million square feet of industrial space in 66 buildings across 7,000 acres of land. That made the trust one of the nation's largest holders of industrial property. So far, RACER has closed more than 30 deals, including sales in the Ohio communities of Moraine, Ontario, and Parma that we expect to generate significant job growth.
Among the properties RACER still owns is a 34-acre industrial site next to the active GM Powertrain plant at Alexis and Jackman roads in North Toledo. The RACER mission, in Toledo and elsewhere, is to find the right buyer to bring beneficial redevelopment to our properties.
We use a variety of marketing tools, online and in person, to pursue our mission. A recent redevelopment forum focused exclusively on opportunities for our Toledo property. Participants included economic development specialists, commercial real estate executives, and site selectors.
We have held similar forums in other RACER communities. They have stimulated interest among prospective buyers and end users.
In addition to seeking redevelopment and new jobs, RACER's mandate includes remediation of any environmental impact from previous uses of our properties. The Toledo property requires no active remediation.
RACER is not a typical seller of surplus real estate or a bankruptcy liquidator. Our redevelopment mission is built on a framework of six sales criteria that we must consider when we evaluate potential property transfers.
They include requirements that the buyer provide detailed estimates of the number of jobs to be created, and when. The buyer and host community also must negotiate and sign a mutually enforceable development agreement.
We take great care in evaluating each prospective buyer or end user. That process can seem onerous; it is never easy to tell a community that what appears to be an attractive development proposal does not hold up to rigorous review because the financing is uncertain, the promises are vague, or the developer's record is lacking. But we need proof that a buyer can deliver on his or her promises.
RACER's approach, guided by our sales criteria and backed by results, is built on the belief that the right solution is worth the wait. A host community is best served by working with a responsible, well-organized, well-funded developer with a strong track record and concrete, viable plans for property reuse that will create jobs and other economic benefits.
Our primary mission, and urgent goal, is to do what community leaders have asked us to do: attract buyers who will invest in revitalization, jobs, and other broad economic benefits. Our work has not yet resulted in a satisfactory offer to purchase and redevelop the Toledo property. But we are confident that our combined efforts ultimately will favor this community.
Progress can never be fast enough, but we are completing deals that will result in sustainable economic benefits in many of our host communities. We do not expect to replace all the GM jobs that were lost in some of the more hard-hit communities, but we are determined to continue working with communities and investors to achieve the most beneficial reuses for all RACER properties.
"We recognize that the communities we're dealing with have gone through something that is nothing short of disastrous," said Elliott Laws, RACER's administrative trustee. "We've got an opportunity with each one of our sites to try and make it a little better, and we've got an opportunity to get it right once. We're committed to getting it right."
We look forward to attracting buyers who will invest in job creation and other lasting benefits for Toledo — as quickly as possible.
Patricia Spitzley is deputy redevelopment manager of Revitalizing Auto Communities Environmental Response (racertrust.org).
Guidelines: Please keep your comments smart and civil. Don't attack other readers personally, and keep your language decent. Comments that violate these standards, or our privacy statement or visitor's agreement, are subject to being removed and commenters are subject to being banned. To post comments, you must be a registered user on toledoblade.com. To find out more, please visit the FAQ.