GUEST EDITORIAL
On energy bill, Kasich owes Ohioans an explanation
The governor's administration and the fossil-fuel industry are closely intertwined
7/20/2014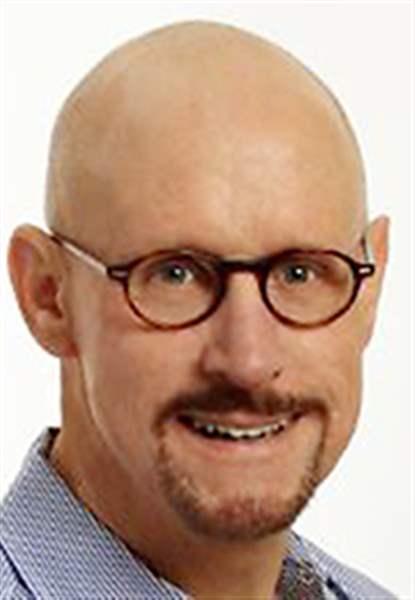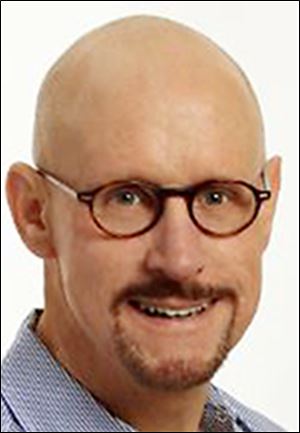 Peterson
Gov. John Kasich has signed a measure that freezes Ohio's popular renewable-energy standards. Although the freeze attracted most of the attention, the new law also calls for a two-year study of the standards' impact on the state.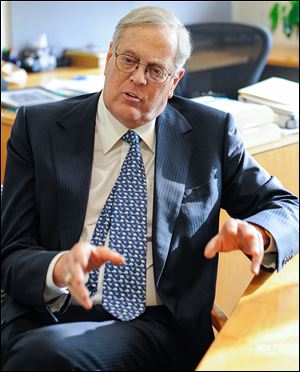 David Koch
While the General Assembly conducts this review, the process that led Governor Kasich to suspend the standards deserves scrutiny as well. That's why I have filed a request for information about communications Mr. Kasich and his senior staff may have had with fossil-fuel interests before he decided to repeal clean-energy expansion in Ohio.
My organization, a government watchdog group called the Checks and Balances Project, seeks documentation of written and email communications from the governor and his staff to representatives of Koch Industries Inc., and the lobbying organizations they are known to support financially, as well as communications between the governor's office and Ohio's investor-owned utilities.
We made this request in light of a recent $12,155 donation — the maximum contribution allowed by Ohio campaign finance law — by David Koch to Governor Kasich's 2014 re-election campaign. We're also curious about the significant donations the governor has received from Ohio utilities, such as FirstEnergy.
Ohioans deserve to know why Mr. Kasich signed Senate Bill 310 even though it could cost Ohio consumers $1.1 billion, could put 25,000 Ohio jobs at risk, and was overwhelmingly opposed by Ohioans, a significant number of major businesses, and the state's leading newspapers. The Public Utilities Commission of Ohio, a nonpartisan agency, concluded that the state's renewables policy would save consumers tens of millions of dollars.
This would not be the first time that the fossil-fuel industry and the Kasich administration have been closely intertwined. In 2012, a records request revealed that the Ohio Department of Natural Resources worked with fossil-fuel industry players, including Halliburton and the Ohio Oil and Gas Association, to promote hydraulic fracturing in state parks.
Ohio DNR is charged with ensuring that companies operate in a safe and responsible manner. Instead, under Governor Kasich, it performed public-relations services for fracking companies on Ohio taxpayers' dime.
Ohioans deserve an honest accounting of what freezing the clean-energy and energy-efficiency standards will mean to the state. But this may be difficult, given Mr. Kasich's ties to the fossil-fuel industry and utilities that have a vested interest in repeal of the standards. An open and transparent process would ensure all parties a say in how the legislative review committee measures the benefits of the state's renewable-energy policy.
Governor Kasich is frequently mentioned as a potential Republican presidential candidate in 2016. David Koch and his brother Charles are well-known power brokers in the GOP.
They have spent hundreds of millions of dollars contributing to election campaigns and creating a network of shadowy advocacy groups that work to undercut clean energy and protect the fossil-fuel industry that has provided their wealth. I would hate to think that Governor Kasich is applying for his next job in part by putting at risk the jobs of thousands of Ohioans.
Our records request is an opportunity for Mr. Kasich to explain not just to Ohio voters, but also to folks around the country, how he makes decisions that affect the lives and jobs of his constituents. Unfortunately, Ohio law does not specify a time limit for responding to requests such as ours.
But I hope that the significant public concern created by the enactment of the renewable-energy standards freeze will encourage the Kasich administration to respond promptly. If Governor Kasich and the General Assembly think that Ohio needs to review its policy on renewable energy, Ohioans deserve a review of why politicians are threatening that successful policy.
Scott Peterson is executive director of the Checks and Balances Project, a Washington, D.C.-based organization that examines how government officials, lobbyists, and corporate executives affect energy and environmental policy.