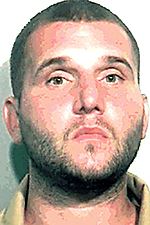 Rooker
Two men in as many days were arrested on charges of aggravated murder for alleged roles in the shooting death of carryout owner James Safadi.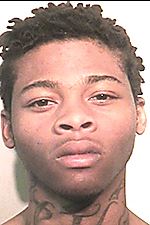 Allen
At least two more arrests are expected, Lucas County sheriff's Detective Jeff Kozak said Tuesday.
Today James Allen, 18, of 1732 E. Westland Gardens Rd., is to be arraigned via video in Maumee Municipal Court.
Ronald Rooker, 32, of 8930 S. River Rd. in Waterville Township was arraigned Tuesday by video in the Maumee court. He was ordered to be held in the Lucas County jail in lieu of $5 million bond.
Mr. Safadi was shot to death May 18 during a home invasion.
The story provided by investigators, based on witness statements, was that three masked black men dressed entirely in black stormed the residence. At least two suspects carried guns.
"We're still investigating," said Detective Kozak.
The initial reports have not changed. It was not clear what Rooker's involvement was.
Detective Kozak would not comment on how Rooker and Mr. Allen know one another.
From the beginning, officials said Mr. Safadi was targeted and that the motive for the shooting was robbery: cash, two diamond rings, and three handguns were taken from Mr. Safadi's residence at 8940 S. River Rd.
Mr. Safadi was shot three times: once in each leg and in his chest.
The family of Mr. Safadi declined to comment.
Peter McHugh, an attorney representing the Safadi family, said the family is "very happy there have been two arrests" and the loss is "still tough for them." Mr. McHugh said he did not know how well Mr. Safadi and Rooker, who were neighbors, knew one another.
When a reporter and photographer approached Rooker's home Tuesday afternoon, someone sitting outside went into the garage and closed the door; no one answered the front door. No one appeared to be home at the Holland home of Rooker's father-in-law.
Rooker was arrested Monday at his home as investigators executed a search warrant. Detective Kozak would not say what, if anything, was taken from the property.
Both Rooker and Mr. Allen have criminal pasts and gang affiliations, which are not totally unrelated to the shooting, authorities said, though it does not appear to be gang-motivated.
Mr. Allen is a member of the XBlocc Crips gang; Rooker is a member of the Folks.
On his Facebook page, Rooker is seen with a group of men all displaying a "pitchfork" sign with their hands. Behind the group of men is a large sign with a six-pointed star, a large "G" in the middle, and "Larry Hoover" written above it.
Larry Hoover was the leader of the Gangster Disciples, a Folks gang that originated in Chicago in the 1960s. In 1997, he was sentenced to six life sentences on numerous charges.
In December, a felonious assault charge against Mr. Allen was dropped. He was accused of shooting Devante Coleman in the stomach and a leg.
The teen was arrested Tuesday in the 2300 block of Fulton Street.
Rooker's past is much more extensive and complicated.
The 32-year-old has served two stints in prison — the first time, in 2002, he spent nine months of an 11-month sentence behind bars after pleading guilty to possessing a weapon under disability. The second time in prison, Rooker served almost two years from 2005 to 2007 for a drug possession conviction.
Rooker owns at least two houses in Lucas County, both in Toledo. One, at 730 Prouty Ave., is boarded up and caught fire last year.
Officials ruled the fire an arson, according to Blade archives. Rooker filed suit against Nationwide Mutual Fire Insurance Co. for not paying his claim.
According to documents filed in Lucas County Common Pleas Court, the company stated it would not pay because the fire was ruled an arson; it accuses Rooker of being involved in setting the fire, even though he stated that he and his wife, Mary Rooker, were on a boat at the time of the fire. That suit is ongoing.
The second property, at 459 W. Crawford Ave. in West Toledo, appears to be unoccupied. Rooker was charged in Toledo Municipal Court for failing to maintain both properties; the abatement of nuisances charge on the Prouty property was filed in 2011.
Charges relating to the West Crawford property were filed in February.
The home where Rooker and his family live is owned by Sue and Charles Nunn, who own a company called Endowment Horizons. On the Holland, Ohio, Chamber of Commerce Web site, Rooker is listed as a contact person for the company and has a business email address.
Mrs. Nunn did not return a call seeking comment.
Contact Taylor Dungjen at: tdungjen@theblade.com or 419-724-6054, or on Twitter @taylordungjen.
Guidelines: Please keep your comments smart and civil. Don't attack other readers personally, and keep your language decent. Comments that violate these standards, or our privacy statement or visitor's agreement, are subject to being removed and commenters are subject to being banned. To post comments, you must be a registered user on toledoblade.com. To find out more, please visit the FAQ.