Home
→
News
→
Police & Fire
201 stories in section, viewing 1 through 10
Updated 3 hours ago
Missing woman's remains identified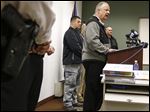 Chelsea Bruck had been missing since October.
Updated 8 hours ago
Suspect sought in Wauseon shooting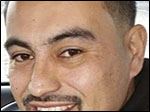 WAUSEON — Police have issued a nationwide arrest…
Updated 19 hours ago
Wauseon fatal shooting suspect ID'd
Man alleged to have been one of two people who fled the scene. …
Updated 20 hours ago
Search over for Chelsea Bruck
Body found yesterday was that of missing 22-year-old.
4/25/2015 12:00 AM
Suburban crime log: 4-25