Jury finds no probable cause over inmate's death
7/15/2014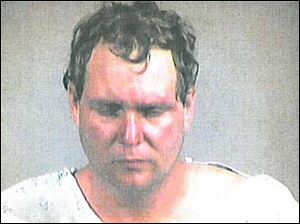 Burdine
FREMONT — A Sandusky County grand jury did not find any probable cause or evidence to support the allegations of criminal death or a cover-up by public officials in the 2007 death of a jail inmate, the Ohio Attorney General'‍s office said today.
The grand jury issued its findings in the death of Craig Burdine, 37, an Oak Harbor man who was in law enforcement custody after being arrested. He was later transported by EMS from the Sandusky County jail to Fremont Memorial Hospital, where Burdine was pronounced dead.
RELATED: Grand jury'‍s jail report
RELATED: BCI'‍s prosecutor'‍s summary
Burdine's family had previously presented evidence regarding his death to a federal district court in a wrongful death lawsuit against Sandusky County officials. The court found there was not enough evidence to proceed to trial, a decision affirmed by the U.S. Sixth Circuit Court of Appeals.
After the federal rulings in favor of Sandusky County, Sandusky County Prosecutor Thomas Stierwalt requested a special prosecutor to review the Burdine family's allegations of criminal wrongdoing against public officials.