Crews respond to Swanton Township house fire
1/30/2018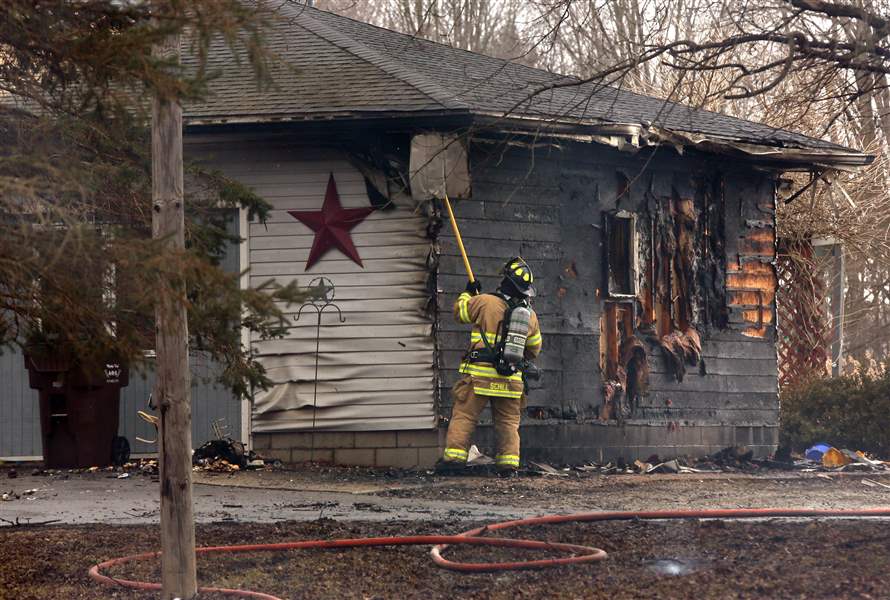 A Firefighter works on a fire damaged home Tuesday on Scott Road in Swanton.
THE BLADE/JEREMY WADSWORTH
Buy This Image
SWANTON — Area crews responded Tuesday to a house fire outside of Swanton, according to a Lucas County Sheriff's Office dispatcher.
WATCH: Crews respond to fire in Swanton
A home and barn in the 2700 block of Scott Road in Swanton Township was fully ablaze, the dispatcher reported. The fire was reported at about 2:06 p.m.
The dispatcher said no one was thought to be inside the home, and no injuries were reported. Crews said they anticipated the road would be closed in the surrounding area.