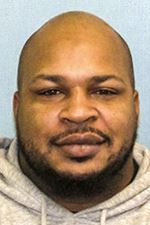 Russell Watson, Jr.
Law enforcement officials arrested a man Friday whom prosecutors say was part of a group suspected of selling fentanyl in the Toledo area.
Russell Watson, Jr., 37, of Toledo, was captured Friday afternoon, an FBI spokesman said.
A federal grand jury indicted nine people for conspiracy to possess with intent to distribute at least 400 grams of fentanyl between March and August. Arrested on Thursday were: Terrance Allen, 25; Nathaniel Barringer, 23; Chad Burkholder, 34; Megan Champion, 40; Ryin Douglas-Reed, 28, Laurie Lehman, 49, and Donte Walker, 30, all of Toledo, and Julie Murdock, 47, of Petersburg, Mich.
Seven of the defendants pleaded not guilty and were ordered held in the Lucas County jail. The eighth, Ms. Champion, was hospitalized following a medical emergency.
Federal prosecutors said the group was responsible for distributing at least 400 grams of the prescription painkiller.
Guidelines: Please keep your comments smart and civil. Don't attack other readers personally, and keep your language decent. Comments that violate these standards, or our privacy statement or visitor's agreement, are subject to being removed and commenters are subject to being banned. To post comments, you must be a registered user on toledoblade.com. To find out more, please visit the FAQ.