Murder charge added in South Toledo shooting
9/7/2018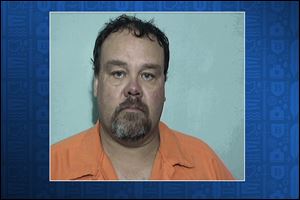 Krauzer
Toledo police say they will upgrade charges in a South Toledo shooting to murder after the victim died Thursday.
Christopher Krauzer, 49, of Toledo, was arraigned Thursday in Toledo Municipal Court on a felonious assault charge, but police said Friday the charge had been upgraded following the death of Gordon Capshaw.
Mr. Capshaw, 75, of the 2300 block of Broadway, was pronounced dead at 4:56 p.m. Thursday at Mercy Health St. Vincent Medical Center. He was taken to the hospital Wednesday after police responded shortly after 3 p.m. to reports of a shooting at 520 Emerald Ave.
Police found Mr. Krauzer, armed with a rifle. Toledo police Lt. Kevan Toney, a department spokesman, said officers believed the gunman initially wanted to "commit suicide by police." He did not aim or fire his weapon at police and surrendered without incident.
Negotiators persuaded Mr. Krauzer to drop his weapon after "a couple minutes," Lieutenant Toney said.
Mr. Capshaw's death marks the 32nd homicide of the year in Toledo city limits and the 33rd in the metro area.