Police report shot fired near Scott High School
9/11/2018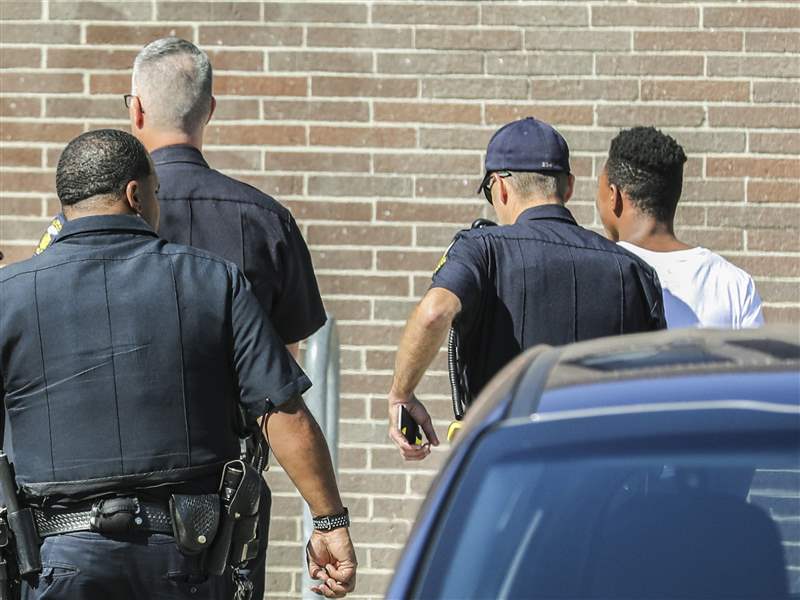 Police take several young men into custody following a shooting incident on Collingwood Boulevard Tuesday at Scott High School in Toledo. Scott High School went into lockdown as multiple people were arrested.
THE BLADE/JEREMY WADSWORTH
Buy This Image
Toledo police say a shot was fired outside of Scott High School as resource officers were working to break up a fight.
No injuries have been reported and police are investigating.
The incident occurred sometime after high school dismissal, Toledo police Lt. Kevan Toney, a department spokesman, said. As school resource officers were dealing with breaking up the fight, witnesses told police someone fired a shot in the air across the street from the school on Collingwood Boulevard.
Lieutenant Toney could not confirm if juveniles or Scott High School students were involved in the fight. The person who fired the shot fled on foot and was pursued by a school resource officer, he said.
The shooter then got into a vehicle and drove off.
Students who were outside of the school were ushered back into the building when the shot was fired.