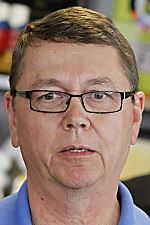 Ludeman
THE BLADE/DAVE ZAPOTOSKY
Enlarge | Buy This Image
Newly re-elected Toledo City Councilman Rob Ludeman, a Republican, said he is considering running in November for county auditor, a job held by two-term incumbent Democrat Anita Lopez.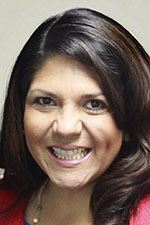 Lopez
THE BLADE/AMY E. VOIGT
Enlarge | Buy This Image
Mr. Ludeman, 60, said that as a long-time Realtor who was licensed in 1977, he has the right skills for the job.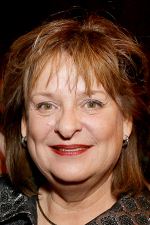 Contrada
THE BLADE/ANDY MORRISON
Enlarge | Buy This Image
Auditor is one of two county row offices on the ballot this year. The other race in Lucas County is the county commissioner seat held by Democrat Carol Contrada, who said she plans to seek a second term.
Lucas County Republican Chairman Jon Stainbrook said he has talked to at least two people about running against Ms. Contrada.
Retired University of Toledo Professor Earl Murry, who ran unsuccessfully for the Democratic nomination for county commissioner in 2010, has taken out petition forms.
Mr. Ludeman said he believes the auditor's most recent six-year reappraisal reduced property valuations too far. He said homeowners are harmed by the lowered values when they try to sell or borrow against their homes.
"It hurts anybody seeking to sell a home for substantially more than the property valuation," Mr. Ludeman said. "I think that's a huge issue that property owners, especially residential owners, would understand."
He said he's been encouraged by "folks on both sides of the aisle," including some in labor, which supported Ms. Lopez's failed campaign for mayor.
The auditor carries out a detailed property reappraisal every six years for tax purposes. The auditor also acts as the government's chief fiscal officer, issues licenses, and tests measuring devices such as gas pumps.
Ms. Lopez, 44, said she plans to seek re-election and said she views her property valuation record as a political plus.
She said that Mr. Ludeman, a fellow South Toledoan, has frequently appealed to her office to have valuations reduced for his real estate clients.
"He's helped his clients challenge values multiple times and every time he's come to the office he's commended the office for being fair and equitable for his clients," Ms. Lopez said.
"I don't think it's about lowering property values. It's about issuing fair and equitable values during quite a difficult time in our economy," Ms. Lopez said.
Ms. Lopez is coming off a bitterly fought primary race for mayor in September in which she came in third. Ms. Lopez is a lawyer and has held the elected jobs of Lucas County recorder and member of the Toledo Board of Education.
She said she has worked closely with the Toledo Board of Realtors to set goals in her office. She said her administration is implementing a new tax accounting system to upgrade the AREIS real estate information Web site and is looking at a new Web site to help residents monitor county government called lucascountyspending.gov.
In November, Mr. Ludeman was the top vote-getter in the 12-way race for six at-large seats on council, and was the only one with more than 50 percent of voters, at 53.4 percent.
He ran for county commissioner in 2000, losing to Democratic incumbent Bill Copeland by 51.3 percent to 48.7 percent. He also ran for mayor in 2005, finishing fourth. Mr. Ludeman was elected to council at-large the first time in 2009. He would not have to quit his seat on council to campaign.
The filing deadline for candidate petitions is 4 p.m. Feb. 5 to run in the May 6 primary election.
Also on the ballot in May are party nominations for seats in Congress; statewide offices; seats on the 6th District Court of Appeals, the Lucas County Court of Common Pleas, and its Domestic Relations and Juvenile divisions, and state and county Democratic and Republican central committees.
Contact Tom Troy: tomtroy@theblade.com or 419--724-6058 or an Twitter @TomFTroy.
Guidelines: Please keep your comments smart and civil. Don't attack other readers personally, and keep your language decent. Comments that violate these standards, or our privacy statement or visitor's agreement, are subject to being removed and commenters are subject to being banned. To post comments, you must be a registered user on toledoblade.com. To find out more, please visit the FAQ.