Tiffin man will file as write-in for state House
Unclear if incumbent Damschroder can too
2/18/2014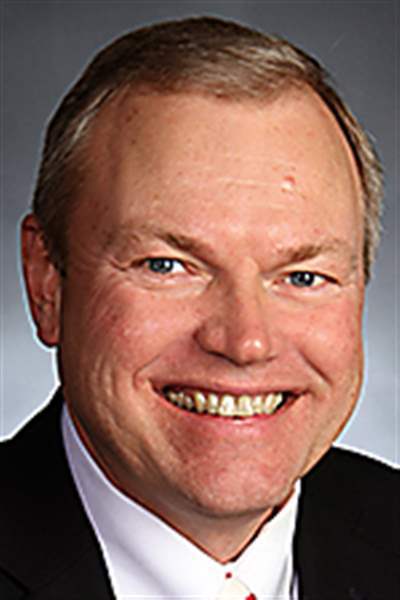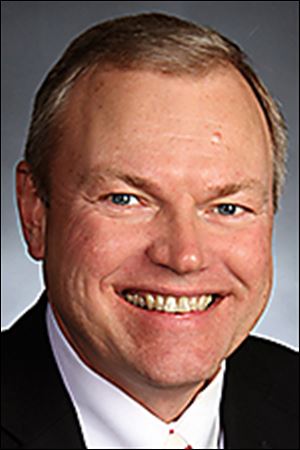 Reineke
FREMONT — Tiffin businessman Bill Reineke, Jr., said on Tuesday that he will file as a write-in candidate for the Republican nomination in the 88th House District, after incumbent state Rep. Rex Damschroder (R., Fremont) was forced to withdraw because of an error in his filing.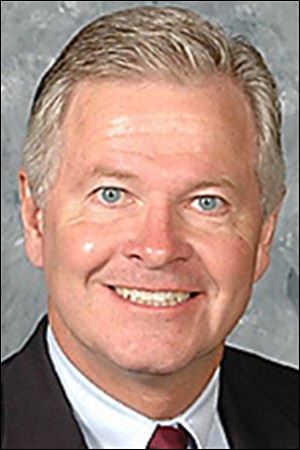 Damschroder
Mr. Reineke, 59, is president of Tiffin Ford Inc. and a partner of Reineke Family Dealerships.
Mr. Damschroder, 64, withdrew Feb. 12 when he learned his candidate petitions were invalid because he failed to sign two of his five signature petitions.
He is exploring filing as a write-in, since the deadline to file to have his name on the ballot passed Feb. 5. So far, however, he has been advised that state law prohibits him filing as a write-in candidate even though the deadline is not until Monday.
Mr. Damschroder said an option he's considering is to have someone else file as a write-in candidate and run as a place-holder for him.
If that person wins the primary, the person could resign as the candidate, and Mr. Damschroder could be appointed as the replacement GOP nominee.
Democrats also may decide to file a write-in candidate.
Bill Young, a retired Green Springs government teacher, is expected to file as a write-in for the Democratic nomination, said Keary McCarthy, chief of staff for the House Democratic Caucus in Columbus.
"He's a super-nice guy, smart, knows the issues, will be a great candidate for us. He was a great candidate in 2012," Mr. McCarthy said Tuesday.
Mr. Damschroder defeated Mr. Young in 2012 by 55.6 to 44.4 percent in the district that includes all of Sandusky County and most of Seneca County.
The winner of the Republican nomination would be the certified write-in candidate who gets the most write-in votes, as long as it's at least 50. The Democratic write-in candidate, if unopposed, would need only 50 votes to get the Democratic nomination to appear on the ballot.
Mr. Reineke said he believes he can play a significant leadership role in economic development for the district.
"For the last 30 years, I have been involved with retailing in Seneca County, and have consistently and enthusiastically supported Tiffin and Seneca County to make our community a better place to live and work," he said.
Mr. Reineke unsuccessfully sought the appointment for a vacant state Senate seat in 2011. He said he was raised in Fostoria, the eldest of 10 children. He received a bachelor's degree in business administration from Morehead State University in Kentucky.
Mr. Reineke served as the Seneca Regional Chamber of Commerce board chairman. He is a member of the Heidelberg University Board of Trustees.
Contact Tom Troy: tomtroy@theblade.com or 419--724-6058 or an Twitter @TomFTroy.