LUCAS COUNTY
Elections board votes 4-0 not to let Ford run
State Senate candidate off Nov. ballot
8/22/2014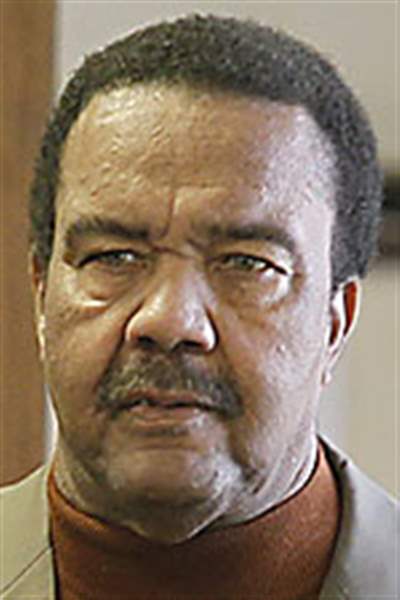 Ford
THE BLADE
Buy This Image
Jack Ford, left, answers questions from Lucas County's hearing attorney J. Corey Colombo, right. At center is Mr. Ford's attorney John J. Kulewicz.
The Lucas County Board of Elections on Thursday removed Toledo Councilman Jack Ford as a candidate for state Senate in the November election.
In a 4-0 vote, the board upheld the challenge from Democratic Chairman Steven Steel, who sought to have Mr. Ford disqualified as an independent candidate because he had voted a Democratic ballot in the May 6 primary.
The decision was made after the board heard testimony from Mr. Ford and Mr. Steel and arguments from their attorneys.
Board members voted after meeting in executive session for about 10 minutes.
The rejection of Mr. Ford from the ballot means that Democratic incumbent state Sen. Edna Brown will face Republican nominee Ernest McCarthy on Nov. 4 for the Senate District 11 seat.
Board member Peter Handwork said the decision to uphold Mr. Steel's challenge is based on a 2006 federal appeals court case and a subsequent Ohio secretary of state directive to all boards of elections that addressed the court ruling.
The court case cited by Mr. Handwork involved similar factors in the challenge before the board of elections. In Franklin County, Charles Morrison had voted a Republican ballot after he filed to run as an independent candidate for Congress. The court upheld the decision in Franklin County to decertify the candidate.
"We also want to stress and point out and make perfectly clear that, we as a board, do no believe in any regard that Mr. Ford was acting in bad faith," Mr. Handwork said before the vote was taken.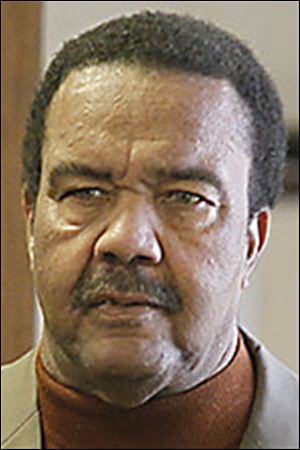 Ford
Mr. Steel said he believed the board made the correct decision by following the state statute and the U.S. 6th Circuit of Appeals ruling in the Morrison case.
"That is why I filed the protest. I thought it was clear. You can't be independent one day and [a] Democrat the next. It is as simple as that," he said.
Mr. Ford said that he respects the decision by the board but he said he planned to discuss the possibility of appealing by filing a writ of mandamus with the Ohio Supreme Court or the 6th Circuit Court of Appeals.
"I am disappointed. We had our day in court. They have made their decision, and we will have to live with it," he said.
Mr. McCarthy said he had been looking forward to running against both Mr. Ford and Senator Brown.
"I think the decision was wrong. I think they should leave it up to the people to elect who they want," he said.
Ms. Brown could not be reached for comment.
The fatal flaw in Mr. Ford's candidacy for state senate came down to the vote he cast in the primary on May 6, the day after he filed petitions to run as an independent.
When questioned by J. Corey Colombo, the attorney for Mr. Steel, Mr. Ford said he was given the ballot with Democratic candidates, but he thought he had requested an issues-only ballot.
He said he used the ballot despite recognizing the names of Democratic candidates on it.
From 1995 to 2001, Mr. Ford was a state legislator and was elected Toledo mayor in 2001 when he was the endorsed Democratic candidate.
Mr. Ford testified that he had voted the Democratic ballot for primaries in 2006, 2008, 2010, and 2012.
However, he said he left the party in 2005 after he failed to receive the Democratic endorsement in his re-election bid for mayor, and believed that he has only been at Democratic headquarters once in the last 10 years.
He said he didn't seek the Democratic endorsement for Toledo school board in 2007 and Toledo City Council in 2013.
However, he said he used the word "Democrat" on his campaign signs for last year's council election because he had not made the "final break" from the party.
Contact Mark Reiter at: markreiter@theblade.com or 419-724-6199.