Home
→
Sports
→
Pro
NHL Playoff Capsules
UNIONDALE, N.Y. — New York captain John Tavares scored 15 seconds into overtime to give the Islanders a 2-1 victory over the Washington Capitals on Sunday in Game 3 of their Eastern Conference first-round playoff series.
---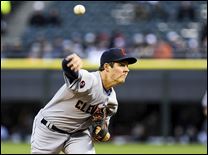 Allen implodes in 9th for Indians
Cleveland squanders dazzling outing from Bauer in loss to Sox.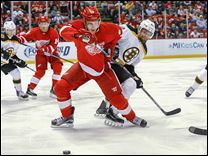 Red Wings to get boost
Abdelkader returning to lineup after missing last 6 games.
---
More Pro→
Loading Videos....
Matt Markey
Southview grad organizes hunt
Local effort lets disabled hunters match wits with wild turkeys.
Dave Hackenberg
Falcons past and present applaud Huger
BGSU brings some good news with the hiring of new basketball coach.
Dave Hackenberg
Walleye show their playoff fight
Gloves were off early in Game 2 at Huntington Center.