Home
→
Rachel Lenzi
33 stories in section, viewing 11 through 20
8/17/2015 12:01 AM
Kenseth from start to finish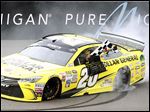 Driver's Toyota leads all but 54 laps of Pure Michigan 400.
8/16/2015 12:01 AM
The last go around for racing legend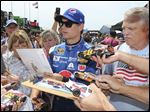 Gordon competes at MIS for final time today.
8/16/2015 12:00 AM
Biffle trying to make NASCAR's Chase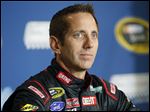 Hopes to refresh his competitive impulses at MIS.
8/16/2015 12:00 AM
Busch passes Blaney for Trucks win
BROOKLYN, Mich. — Maybe Erik Jones was simply being a loyal…
8/15/2015 12:05 AM
All NASCAR team needed was a tune-up
Kenseth improves from practice to take pole for Pure Michigan 400. …
8/15/2015 12:05 AM
Reddick aims to protect lead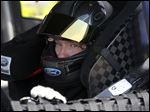 On pace to win Camping World Truck Series title.
8/14/2015 12:25 AM
NASCAR deals with heat at MIS
Temperatures on track, inside cars could be an issue.
8/13/2015 12:31 AM
Jones is part of NASCAR's youth
MIS president praises effort to promote sport.