Home
→
Rachel Lenzi
18 stories in section, viewing 11 through 18
6/16/2014 12:06 AM
Jimmie Johnson claims Quicken Loans 400
Johnson breaks through for first win at Michigan International Speedway. …
6/15/2014 12:05 AM
Father's influence steered Cooks to life in racing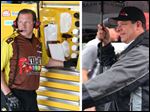 Sylvania natives went from local tracks to NASCAR.
6/15/2014 12:14 AM
Dale Earnhardt Jr. surging heading into MIS
Fan favorite sits in 3rd place in the NASCAR Sprint Cup standings. …
6/14/2014 12:48 AM
Fast track, fast cars for Quicken Loans 400 qualifying
Kevin Harvick sets MIS qualifying record as he earns pole win. …
6/14/2014 12:04 AM
Austin Theriault debuts with victory
BROOKLYN, Mich. — Austin Theriault drove in his first race…
6/13/2014 12:05 AM
Learning curve for Cody Coughlin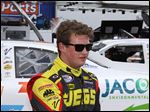 18-year-old ARCA driver comes from a line of drag-racers.
6/11/2014 1:28 AM
'‍Emotional' Keselowski fond of MIS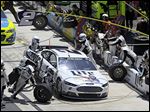 Mich. native still seeks 1st win on home track.