Home
→
Business
→
Real Estate
20 stories in section, viewing 1 through 10
Updated 18 hours ago
Housing database is online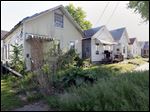 Nearly 122,000 Toledo lots surveyed, overall is 'strong.' …
Updated 20 hours ago
Toledo Hospital to build addition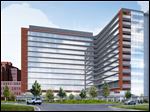 ProMedica buys 77 homes to shift road for patient tower.
5/3/2015 12:00 AM
Local architectural awards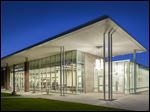 Three northwest Ohio architects were honored recently by the AIA. …
5/1/2015 2:47 PM
Financial dilemma: Pay rent or buy groceries?
1 in 4 renters must use half their family income to pay housing costs. …
4/28/2015 9:41 AM
U.S. home prices accelerated in February
Driven by higher sales and a limited supply of available houses. …
4/23/2015 12:19 PM
New-home sales slump 11.4% in March
Purchases of new homes have been volatile on a monthly basis. …
4/23/2015 12:00 AM
Underwater homes go up
Toledo homes struggling to hold property values.
4/23/2015 12:00 AM
U.S. home sales increase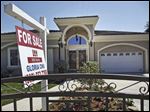 Market, prices jumped 6.1 percent in March after year's bad start. …