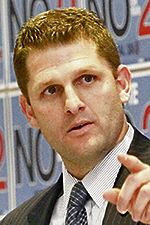 Szollosi
TOLEDO BLADE Enlarge
COLUMBUS — Three suburban city councilmen and a retired firefighter have thrown their names into contention for the vacancy in the Ohio House of Representatives created by the recent resignation of state Rep. Matt Szollosi (D., Oregon).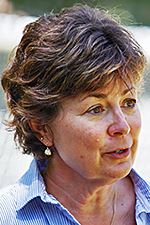 Barlos
THE BLADE/ANDY MORRISON
Enlarge | Buy This Image
Oregon councilmen Tom Susor and Mike Sheehy, Maumee City Councilman Jenny Barlos, and retired Toledo firefighter Bob Wuest have indicated interest in appointment to the 18 months left in Mr. Szollosi's term.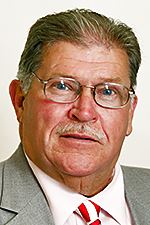 Susor
Mr. Szollosi's resignation took effect May 31, and his colleagues hope to have someone in his seat in time to cast a vote on a new two-year state budget before the end of the month.
Applications for the appointment may be sent to Keary McCarthy, House minority chief of staff, 77 S. High St., 14th Floor, Columbus, OH 43215.
As a result of redistricting, Ms. Barlos now finds herself living in the revamped 46th District. It's a much friendlier district for Democrats than the old 46th, where her husband, former Lucas County Commissioner Harry Barlos, ran unsuccessfully against state Rep. Barbara Sears (R., Monclova Township) in 2010.
The 46th now sprawls from Jerusalem Township and Oregon in eastern Lucas County through parts of East and South Toledo to pick up Maumee, Holland, and Springfield Township to the west.
Ms. Barlos has served on Maumee council since 1993 and is client services director for Assistance Dogs for Achieving Independence. She said she believes her nearly 20 years of experience in municipal government, as well as her background with nonprofits and in education, would serve the district well.
"I have worked with people who have disabilities, so I have a good range of experience and have worked on different campaigns over the years," she said. "With myself and Harry on the ballot, I'd like to think the name recognition is pretty good, and that we've also done a good job."
Despite the district's westward shift, Mr. Sheehy said the seat has historically belonged to Oregon.
"It was the old Barney Quilter seat for years, and Fred Deering after him," he said. "You can see the results of that in the good representation carried through by Matt Szollosi…. It's working-class people, tradespeople. For me that is a perfect fit with my background as a freight conductor on a major rail carrier. I was a union member for my entire railroad career, and I've had 20 years in government."
Mr. Susor, Oregon's council president, served on council from 1983 to 1989 and returned in 2011.
"I run a small business," he said. "I manage it. My wife is the owner. I am a rarity in the Democratic Party. I'm a Democrat small businessman, so I bring a business perspective and a strong labor tie. I've been an electrician all my life."
Mr. Wuest, a retired firefighter from East Toledo, has notified both the House Democratic Caucus and Lucas County Democratic Party Chairman Ron Rothenbuhler of his intention to apply. He could not be reached for comment Monday.
Others mentioned as potential contenders include Oregon councilmen Jim Seaman and Toledo City Councilman Adam Martinez.
Mr. Rothenbuhler said he has not picked a favorite.
"I will as soon as I've seen who's in the game," he said.
Mr. Szollosi stepped down when he moved to Columbus to become executive director of the Affiliated Construction Trades of Ohio, a new advocacy group for skilled trades.
State Rep. Teresa Fedor (D., Toledo), who represents the neighboring 45th District, had considered asking for the appointment herself. She moved to the 45th last year after Republican-guided redistricting placed both her and Mr. Szollosi in the 46th District.
While she argued that she has maintained residency in both districts, she ultimately decided such a move might confuse voters.
Guidelines: Please keep your comments smart and civil. Don't attack other readers personally, and keep your language decent. Comments that violate these standards, or our privacy statement or visitor's agreement, are subject to being removed and commenters are subject to being banned. To post comments, you must be a registered user on toledoblade.com. To find out more, please visit the FAQ.