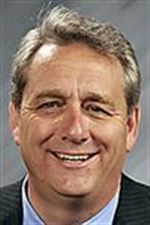 Yost
COLUMBUS — State Auditor David Yost, in what was likely the only audit he will ever conduct of JobsOhio, on Thursday questioned some of the agency's spending practices but found no significant conflicts of interest.
Despite questions raised elsewhere about "potential" conflicts, a look at 25 selected projects found just three potential problems, all of which the private, nonprofit economic development corporation later convinced the auditor were either nonexistent or very minor.
"We did find that the conflicts-of-interests policy and procedures at JobsOhio during the audit year of 2012 were not sufficiently robust," Mr. Yost said. "They really lacked the kind of protections I would expect to see and actually occur in every accounting firm, every law firm."
The audit questioned the documentation behind nearly $69,000 in spending, specifically pointing to five cases where JobsOhio corporate credit cards were used for personal expenses without a record of reimbursement.
The audit looked at the fiscal year ending June 30, 2012, essentially the start-up year for the job-creation entity that was Gov. John Kasich's top priority upon taking office in 2011.
"We are pleased that overall the report was positive, largely identifying the types of minor discrepancies that are not uncommon to other companies during their first year of business," JobsOhio Chairman Jim Boland said.
Mr. Yost had said that the entity's use of profits generated by the state's lucrative liquor monopoly were still public funds, despite that JobsOhio had paid the state a lump sum $1.4 billion to lease the system and its revenue stream.
The GOP-controlled General Assembly later cut off Mr. Yost's access to the entity's books after the 2012 fiscal year, and JobsOhio returned the state's initial seed money.
The audit looked at how JobsOhio followed state law and its own policies when it came to about $14 million in spending. It was not a financial audit, which is conducted instead by the private firm KPMG.
Under state law, the auditor will play a role in selecting the private firm that will conduct future compliance audits.
The Ohio Ethics Commission recently issued a list of potential conflicts of interest involving board members and businesses served by JobsOhio, but it stopped short of saying conflicts had indeed occurred. The commission has no jurisdiction over JobsOhio beyond examining the financial disclosure filings of its directors.
The audit noted that the initial documents provided by JobsOhio did not contain enough information to determine the extent of the conflicts initially flagged by Mr. Yost's office or whether any actually existed. That led to the need for more documents.
"I don't think it's surprising that this hasn't been the most facile relationship the office has had," Mr. Yost said. "This has been a difficult audit, and there was some arm-wrestling along the way."
The "officials" involved in the "potential" conflicts were unidentified, but JobsOhio, in its written response, indicated none was a member of the board.
"In [two] cases, the project occurred in calendar year 2012, but the financial interests of the employee involved existed in calendar year 2011 — and had been divested prior to January, 2012," JobsOhio stated in its audit response.
"In the third instance, the potential conflict, which involved ownership of common stock in a large, publicly traded corporation, 'was so slight as to constitute a de minimus conflict'," it wrote.
State Rep. John Carney (D., Columbus), who plans to run against Mr. Yost next year, claimed the auditor "caved" to political pressure from fellow Republicans.
"This is a whitewashed attempt that fails to give taxpayers a full accounting of JobsOhio," he said. "After months of stories about self-dealing, ethical conflicts, and no accountability over billions of tax dollars, Yost has failed to perform the duties of his office to the standards taxpayers deserve."
Contact Jim Provance at: jprovance@theblade.com or 614-221-0496.
Guidelines: Please keep your comments smart and civil. Don't attack other readers personally, and keep your language decent. Comments that violate these standards, or our privacy statement or visitor's agreement, are subject to being removed and commenters are subject to being banned. To post comments, you must be a registered user on toledoblade.com. To find out more, please visit the FAQ.