Stronger earnings from Google, others drive stocks
Stronger earnings from Google, Honeywell and others drive a recovery in US stocks
7/18/2014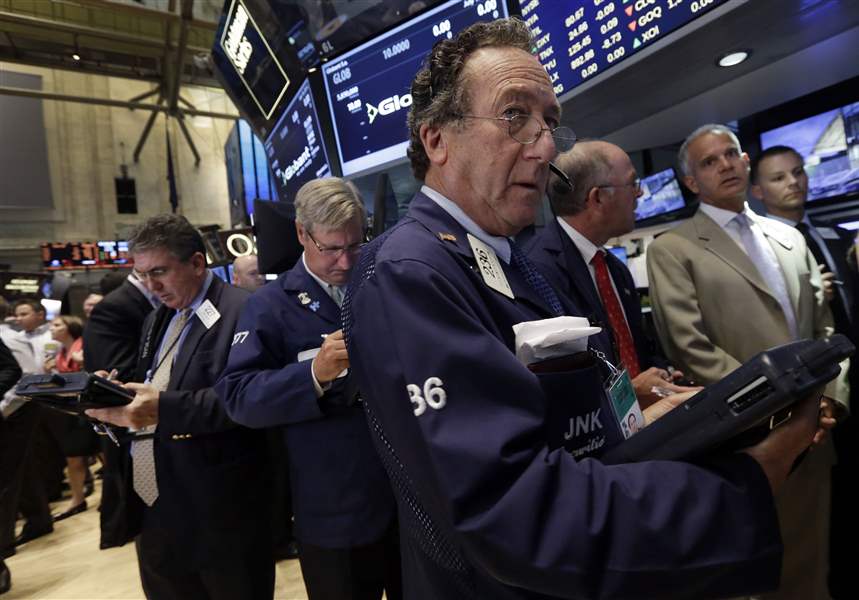 Trader Steven Kaplan, foreground right, works on the floor of the New York Stock Exchange Friday, July 18, 2014. U.S. stocks are opening higher after Google, Honeywell and other big companies report their quarterly results. (AP Photo/Richard Drew)
ASSOCIATED PRESS
NEW YORK — Earnings gains from Google, Honeywell, and other big U.S. companies drive the stock market to a higher close, wiping out much of its loss from the day before.
The Dow Jones industrial average rose 123 points, or 0.7 percent, to 17,097 today.
The Standard & Poor's 500 index rose 20 points, or 1 percent, to 1,978. The Nasdaq composite rose 68 points, or 1.6 percent, to 4,432.
Markets recovered a day after being rattled by the downing of a passenger jet over eastern Ukraine and Israel's launch of a ground offensive into Gaza.
Honeywell International rose 2 percent after reporting that its income rose sharply in the latest quarter. Google rose 4 after reporting its results.
Bond prices fell. The yield on the 10-year Treasury note rose to 2.48 percent.